Watch NASCAR racer Jeff Gordon put one over on a used car dealer... sorta
Wed, 13 Mar 2013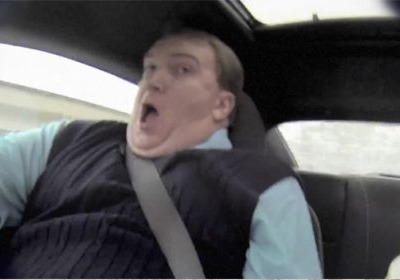 Full Disclosure: in my younger days, I loved nothing more than tormenting passengers with my behind-the-wheel hijinks. Once, after a particularly artful handbrake turn on a two-lane at around 50 miles per hour, I left one backseat occupant crying in their own lap. This isn't necessarily something to be proud of, but it gives you a glimpse into why it is that I find this ad from Pepsi so damn disappointing. The premise is beautiful. Take NASCAR legend Jeff Gordon, give him a disguise and set him loose upon some unsuspecting used car dealer. Hilarity ensues.

Except that this Pepsi Max commercial is so obviously staged, it can't help but feel like some ham-fisted marketing fail. From the strategically placed aftermarket cupholder mounted mid-dash for the hidden camera to the fact that the supposed dealer Camaro is displayed as a 2009 model (Hint: Chevrolet didn't make any), this clip is about as organic as a Twinkie. Still, we would never turn down a chance to watch Gordon thrash on a rental-spec coupe – only problem is, he probably didn't even do the driving himself. Check it out below.



---
By Zach Bowman
---
See also: NHTSA could add 1M cars to GM recall, Watch this creative way to pull a truck's engine, The story of the 2014 Chevrolet SS: "Luxury, power, refinement, handling".