NHTSA could add 1M cars to GM recall
Wed, 13 Mar 2013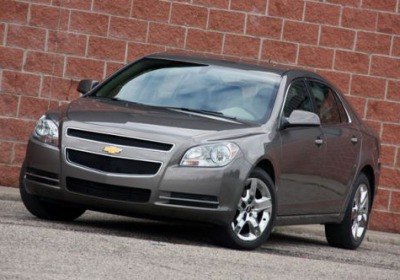 The Detroit Free Press is reporting that the National Highway Traffic Safety Administration may expand a recall campaign for faulty brake lamps. The agency is currently looking into complaints that certain 2004-2011 Chevrolet Malibu models as well as some 2007-2009 Saturn Aura sedans may have brake lights that do not illuminate when the driver presses the pedal. Alternatively, the lamps may also illuminate without input from the driver. General Motors recalled 8,000 Pontiac G6 models from the 2005 model year for the same problem, and NHTSA is currently investigating whether to add 550,000 more G6 models built between 2005 and 2009 to the list for the same issue.
In addition, investigators are currently examining 97 complaints from Malibu and Aura owners with the same trouble. If NHTSA adds those models to the recall campaign, more than one million units could be covered. GM, meanwhile, says there have been no accidents or injuries as a result of the problem.
---
By Zach Bowman
---
See also: Watch this creative way to pull a truck's engine, The story of the 2014 Chevrolet SS: "Luxury, power, refinement, handling", 2013 Chevy COPO Camaro announced with two new engines and manual option.