Was the C7 Corvette cut from Beyonce's Super Bowl halftime show?
Tue, 05 Feb 2013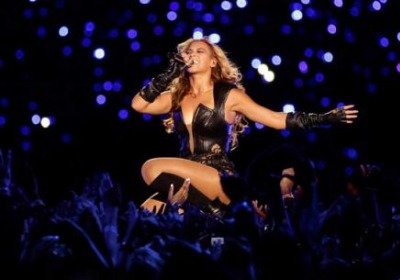 Someone was bound to receive a free 2014 Chevrolet Corvette Stingray during the Super Bowl XLVII festivities; it just wasn't who we thought it was going to be. Despite a report back in December that superstar Beyoncé Knowles would be getting an all-new Corvette during her halftime performance, that turned out not to be the case. Joe Flacco, starting quarterback for the Baltimore Ravens, did in fact win a Corvette for his MVP performance.


So what transpired that prevented Beyoncé from rolling on stage in the new Chevrolet? Anyone who knows isn't telling, but according to Yahoo! Autos, General Motors said that for one reason or another a deal "did not work out," and it appears to have been an eleventh-hour change. Regardless of who's to blame or what prevented this from happening, we're sure Chevy has had no problems getting attention for the C7 Corvette since it was introduced last month.
---
By Jeffrey N. Ross
---
See also: Consumer Reports criticizes small turbo engines for misleading performance, fuel economy claims [w/video], New Bright creating exclusive 1:8 scale radio-controlled C7 Corvette, GM recalls 8,500 Chevrolet Malibu models for rear suspension glitch.