GM recalls 8,500 Chevrolet Malibu models for rear suspension glitch
Mon, 04 Feb 2013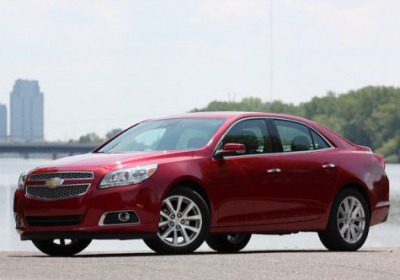 According to a letter from General Motors to the National Highway Traffic Safety Administration, flaws in the build process of the 2013 Chevrolet Malibu have led to the recall of 8,519 cars. Units built between December 6, 2011 and January 15, 2013 may have been assembled with rear suspension cradles that had insufficient torque applied to certain bolts. That out-of-spec assembly could lead to issues ranging from slight noises to a loss of vehicle control.


The problem was first noticed in December of last year by a GM test fleet driver and eventually tracked back to the improperly torqued bolts on the suspension cradle assembled through July 2012 by a supplier located not too far from the Malibu's Detroit/Hamtramck Assembly Plant. Since an official NHTSA recall notice has not been issued yet, it isn't clear whether or not Detroit-built Malibus were the only ones affected (the 2013 Malibu is also built at GM's Fairfax Assembly Plant in Kansas City, Kansas). Dealers will fix the problem by inspecting vehicles for proper torque specs, retightening if not within specs and, in some cases, perform a rear-wheel alignment.
---
By Jeffrey N. Ross
---
See also: Joe Flacco wins C7 Corvette along with MVP honors, Steve McQueen's last movie car, now Pawn Stars-owned, up for auction [w/video], Camaro spy shots show subtly different grille, front fascia.