Toyota maintains world's largest automaker crown, GM and VW close behind
Wed, 24 Apr 2013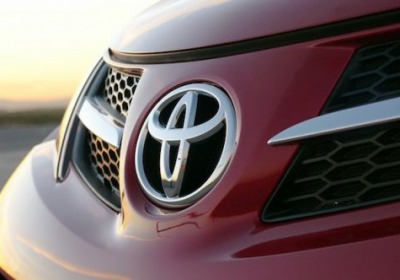 Toyota still holds the title of World's Largest Automaker. The Japanese automaker ceded the claim to General Motors in 2011 following a series of natural and man-made disasters that stifled production in Asia. Production is back up to full speed and, coupled with the introduction of a new Camry midsize sedan, Toyota retook the title in 2012 and has so far been able to keep it by selling 2.43 million vehicles in the first quarter of 2013.

The race is still tight – General Motors reports sales of 2.36 million vehicles, earning it the second spot globally with Volkswagen's 2.27 million sales nabbing the German automaker third place. It's not all smooth sailing for Toyota, either, as the brand's first-quarter figures were down 2.2 percent when compared to last year. GM posted a 3.6-percent gain and VW managed a 5.1-percent gain over the same period.


Sales in China may be a deciding factor as to which automaker performs best in 2013. Toyota's figures were down 13 percent in China. Meanwhile, GM and VW are continuing their upward trajectories in the crucial Chinese market.

As ever, each of the automakers says publicly it doesn't care much about the title. Shino Yamada, a spokesperson for Toyota, told The Washington Post, "Rather than pursuing numbers, we try to sell one car at a time, producing good cars. We aren't focused on being number one." GM spokesperson Jim Cain echoed a similar note, saying, "A day doesn't go by that we don't try to increase our sales all over the world."
---
By Jeremy Korzeniewski
---
See also: Toyota Me.We concept is a multifunction Tupperware car [w/video], Toyota Prius line may not reach 2013 sales target, GM outsold VW globaly in first quarter, Toyota reports numbers next week.