GM outsold VW globaly in first quarter, Toyota reports numbers next week
Thu, 18 Apr 2013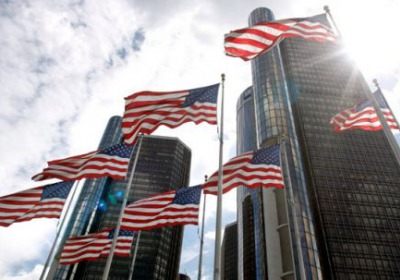 General Motors released its first quarter sales figures this week, reporting that it sold 2.36 million cars and trucks worldwide. That figure represents an increase of 3.6 percent when compared to the same period last year. GM's growth was attributed to many factors, including global Cadillac sales that were up 26 percent and Chevrolet posting a one percent increase over last year (this marked Chevy's tenth straight year of record global sales).


Volkswagen came in just behind GM, as the German automaker reported global sales from January through March at 2.27 million vehicles, an increase of five percent when compared to last year. While that number was strong, VW is cautioning that markets outside China and the US, such as those in Europe, are becoming a challenge as economies falter.

Yet to report sales is Toyota, current holder of the global world sales crown (the Japanese company sold 9.75 million cars last year, against 9.29 million sold by GM and 9.1 million vehicles sold by VW). Even though GM and Toyota both say they don't care who sells the most units, it is unquestionably a strong bragging point and sales equate to revenue. That said, Toyota will report its first quarter numbers next week.
---
By Michael Harley
---
See also: Toyota offered $146.5 million to build Lexus ES in Kentucky, Toyota responds to video of Highlander ramming house [w/video], Toyota teases 2014 4Runner, will debut on April 27.