STUDY: Ford owns brand loyalty in 2009; Scorned Saturn, Pontiac buyers will look outside of GM
Fri, 16 Oct 2009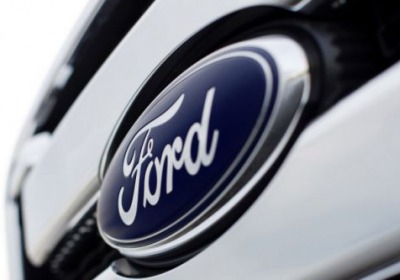 Ford buyers appear to love their cars more than customers of any other automotive brand, returning back to the American automaker when it comes time to purchase their next vehicle. According to a study by Experian Automotive, six of the top 10 vehicles for customer brand loyalty wear badges from the Blue Oval. That includes the Ford Fusion (62.4 percent), Ford Edge (57.9 percent), Ford Five Hundred/Taurus (56 percent), Ford Freestyle (51.9 percent), Ford Escape (49.4 percent) and the Ford Focus (47.57 percent).

Other vehicles making up the top 10 include the Toyota Prius (52 percent), Chevy Impala (51.7 percent), Toyota Camry (47.8 percent) and Toyota Corolla (47.56 percent). This brings up an interesting question: With the closing of automotive brands like Saturn and Pontiac, where are those buyers to turn for their next automotive purchase?

Apparently, not back to General Motors. According to Experian, Pontiac owners are most likely to look to the Ford lineup for their next car or truck and Saturn shoppers will switch to Toyota or Honda – not particularly surprising given that Saturn was meant to compete with import brands. Experian predicts that GM's overall market share will fall from 20 percent to about 17.5 percent, with most of the slack being picked up by Ford, Honda and Toyota.

[Source: Experian Automotive, USA Today]


PRESS RELEASE

Six Ford vehicles among industry's top 10 for having highest customer brand loyalty

/PRNewswire/ -- Ford Motor Co. vehicles accounted for six of the top 10 vehicles for customer brand loyalty, according to recent industry analyses from Experian Automotive.


Ford Fusion, Ford Edge and Ford Five-Hundred owners showed the industry's highest brand loyalty, returning to buy a Ford Motor Co. vehicle 62.4 percent, 57.9 percent and 56 percent of the time, respectively. The Ford Freestyle (51.9 percent) was fifth, the Ford Escape (49.4 percent) was seventh, and the Ford Focus (47.57 percent) came in ninth. "

Ford had an outstanding performance for brand loyalty in the second quarter of 2009," said Jeff Anderson, director of Consulting and Analytics for Experian Automotive. "With six of the top 10 vehicles for customer brand loyalty, Ford is showing that its products are passing the most important test: turning happy customers into repeat buyers." Other top-finishing vehicles included the Toyota Prius (52 percent) in fourth place, the Chevrolet Impala (51.7 percent) in sixth place, the Toyota Camry (47.8 percent) at number eight and the Toyota Corolla (47.56 percent) in 10th place.

"Brand loyalty is a critical element of success, even survival, in today's challenged auto industry," said Scott Waldron, president of Experian Automotive. "The ability to retain customers is an important indicator of product success and commitment to developing long-term customer relationships. As automakers are scrambling to maintain market share, holding onto current customers has never been more important."

These loyalty findings, along with analysis of other industry trends, were the result of Experian Automotive's latest quarterly industry study looking at results from the first half of 2009. A recorded presentation of Experian Automotive's full industry analysis can be viewed at https://www2.gotomeeting.com/register/309875578.

About Experian Automotive
Experian Automotive, a part of Experian, delivers information services to manufacturers, dealers, finance and insurance companies, and consumers. Experian® helps automotive clients increase customer loyalty, target and win new business, and make better lending and vehicle purchase decisions. Its National Vehicle Database, housing more than 625 million vehicles, along with Experian's credit, consumer and business information assets, meets the industry's growing demand for an integrated information source. Experian's advanced decision support services help clients turn this information into improved business results. Experian technology supports top automotive businesses, including eBay Motors, CarsDirect.com, CarMax and NADAguides.com. For more information on Experian Automotive and its suite of services, visit our Web site at http://www.experianautomotive.com.

About Experian
Experian is the leading global information services company, providing data and analytical tools to clients in more than 65 countries. The company helps businesses to manage credit risk, prevent fraud, target marketing offers and automate decision making. Experian also helps individuals to check their credit report and credit score and protect against identity theft.

Experian plc is listed on the London Stock Exchange (EXPN) and is a constituent of the FTSE 100 index. Total revenue for the year ended March 31, 2009, was $3.9 billion. Experian employs approximately 15,000 people in 40 countries and has its corporate headquarters in Dublin, Ireland, with operational headquarters in Nottingham, UK; Costa Mesa, California; and Sao Paulo, Brazil. For more information, visit http://www.experianplc.com. Experian and the marks used herein are service marks or registered trademarks of Experian Information Solutions, Inc. Other product and company names mentioned herein may be the trademarks of their respective owners.
---
By Jeremy Korzeniewski
---
See also: Rumormill: DeLorean Motor Company considering rescuing Pontiac Solstice?, VIDEO: Saturn's demise? We blame Jim Gaffigan*.