Rumormill: DeLorean Motor Company considering rescuing Pontiac Solstice?
Wed, 07 Oct 2009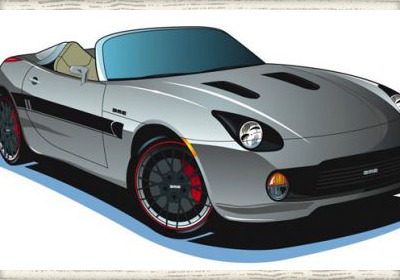 DeLorean Motor Company Pontiac Solstice renderings – Click above for high-res image gallery

General Motors has made a science out of sharing platforms. So when the company's Kappa platform was introduced for a new rear-drive roadster to be distributed across three different motor divisions, you'd have figured the program was pretty safe, right? Unfortunately for the workers at the Wilmington Assembly Plant which manufactured the Kappa roadsters, those three divisions were Pontiac, Saturn and Opel – three units which the General has either sold or shut down. Which is a shame, because a perfectly good rear-drive roadster platform is a heck of a thing to waste.

In one of the strangest rumors we've heard recently, however, our compatriots over at Jalopnik report that the DeLorean Motor Company (yes, that DeLorean Motor Company) is considering buying the plant and the platform from GM and putting it back into production as a new DMC.

The company's current management is speculating whether their founder, who had a long history with Pontiac, would have tried to save the dying motor division, and are reportedly encouraged by the prospect of putting the Willmington workforce back to work. At this point, there's no telling how realistic the prospects are – after all, today's DMC does little more than service the old DeLoreans and word 'round Detroit was that the Kappas were notoriously costly to build and something of a money pit.


Either way, the company has reportedly acquired a Pontiac Solstice GXP Coupe for closer consideration. And we're sure there's an aftermarket garage out there somewhere that could outfit the coupe with gullwing doors...and who knows, maybe even a little Mr. Fusion for flex-fuel capacity.


Related Gallery

DeLorean Solstice renderings

[Sources: Jalopnik and Facebook]


Related Gallery

Original DeLorean DMC-12
---
By Noah Joseph