Michigan museum offers Model T driving classes
Sun, 29 Dec 2013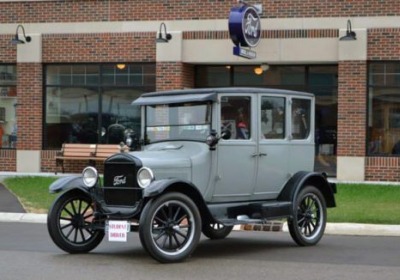 Halfway between Detroit and Chicago, there is a car museum that gives visitors a unique level of interaction with antique cars. The Gilmore Car Museum in Hickory Corners, MI has a driver's training class to teach people of any age to learn how to drive a Ford Model T.


From the crank starter to the column-mounted throttle control, this driving school teaches people all there is to know about driving and operating a Model T. Each class lasts about two and a half hours and is only open to 18 students. There are ten sessions planned for 2014 – twice a day on May 3, June 22, July 22, August 23 and September 14. The class costs $95 (or $85 for members), and it also includes a tour of the museum's automobile collection.

In addition to this driving school, the museum has plenty of exhibits on the property, and it's open all but three days per year (Easter, Christmas and New Year's Day) with free admission for school field trips and active military. Be sure to check out the Gilmore Car Museum's website or visit them on Facebook for more info.
---
By Jeffrey N. Ross
---
See also: Volkswagen could outsell GM in China for the first time in nine years, Ford files trademark application for 'Model E', Ford bringing production F-150 to Detroit with Atlas styling and Alcoa blast shields.