Volkswagen could outsell GM in China for the first time in nine years
Fri, 27 Dec 2013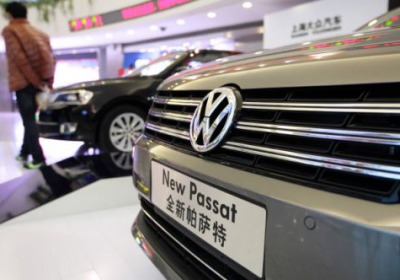 As of the end of November, Volkswagen had sold 70,000 more cars than General Motors in China in 2013, making it appear inevitable that VW will outsell GM there. The feat would return the German brand to the top of chart in China for the first time in nine years, but even the second-place getter won't be complaining too loudly: both automakers sold more than three million vehicles in a market pegged to hit 16 million sales this year.

Volkswagen said it could have sold more cars if it had had more production capacity in China. The arrival of a new-to-China Audi A4, a China-built A3 sedan, the VW Bora and Skoda Octavia, as well as an $18.2-billion-euro investment in the country to construct new factories, means VW should see its numbers grow in 2014. GM's lineup is expanding next year, too, adding four Chevrolet nameplates and two vehicles to its Baojun brand as it tries to get to five million in sales by 2015.


Among other automakers, Ford benefited from good product and woes for Japanese automakers over a territorial dispute with China, outselling Toyota by almost 32,000 units through the end of November. The Ford Focus is China's best-selling vehicle so far this year.

Analysts predict that the Chinese market will grow in 2014 thanks to untapped demand in smaller cities, and that should make for more record numbers; counting buses and trucks, China should surpass the 20-million sales mark. The biggest headwind foreseen at the moment is pollution. Larger cities are already capping the number of new vehicle sales and how often people are allowed to drive, as the effects of industrialization obscure entire cities and long-term forecasts.
---
By Jonathon Ramsey
---
See also: Ford files trademark application for 'Model E', Ford bringing production F-150 to Detroit with Atlas styling and Alcoa blast shields, Ford will build Hackmobile out of Transit Connect Wagon.