GM throttles back Chevy Malibu, Buick LaCrosse production over swollen inventories
Wed, 06 Feb 2013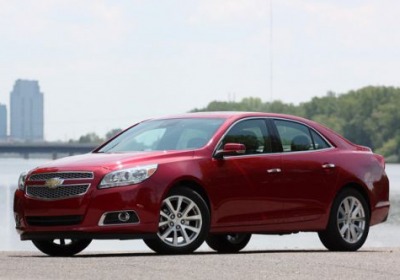 As inventory of the Chevrolet Malibu and Buick LaCrosse continues to pile up, General Motors will be idling its Fairfax Assembly Plant for two weeks, according to Automotive News. This move comes about a month after the plant was shut down for three weeks in late December and early January for the same reason. As of January 31, the GM had a 94-day supply of Malibu stock while the LaCrosse was a little worse with a 117-day supply.


Just last week, GM announced that it would be investing $600 million in upgrading this plant, but it's unclear what future plans the company has in store for Fairfax considering slow sales of both the plant's models. We do expect a refreshed and more luxurious LaCrosse shortly and an early design update for the Malibu to be announced at some point this year, although we have had no official word as to when either will happen.
---
By Jeffrey N. Ross
---
See also: Chevy exec confirms SS production model reveal at Daytona on Feb 16, Was the C7 Corvette cut from Beyonce's Super Bowl halftime show?, Consumer Reports criticizes small turbo engines for misleading performance, fuel economy claims [w/video].