GM says hybrid Corvette no laughing matter [w/poll]
Fri, 30 Aug 2013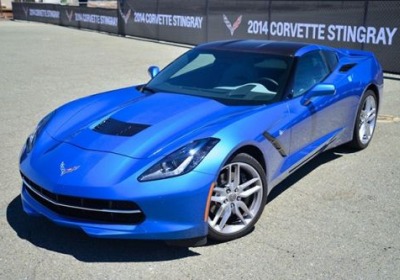 When Mark Reuss was in LA recently, he sat down to have a few words with the scribes at the Los Angeles Times. When the issue of a hybrid Corvette came up, Reuss answered with "Don't laugh." The General Motors president is a complete fan of the possibility, calling it "attractive" and "really fun," believing it would improve GM expertise and that "people would love it."

Naturally, the president being supportive of an idea doesn't give indication that a hybrid Corvette is on the way. However, with supercars like the Porsche 918 Spyder and Ferrari LaFerrari giving hybrid tech a solid, if remote, place in the performance car world, the inexorable trickle-down of technology means we shouldn't be surprised if and when it does happen.


And now that we have that non-negative half-answer to a speculative question, it would be irresponsible for us not to commence rumormilling for the C8 Corvette. Taking Reuss at his word, the C8 will obviously be a hybrid with all-wheel-drive - the left side wheels driven with electric motors, the right side with the mid-mounted, four-cylinder diesel engine. With coefficient of drag of just .16, figure on a 0-to-60 mile-per-hour time of under 2 seconds and an all-electric range of something like 30 miles at top speed. Don't forget, folks, you read it here first.

What do you think of the idea of a gas-electric Corvette? Vote in our poll below, then have your say in Comments.



---
By Jonathon Ramsey
---
See also: Diesel Power finds the ultimate modified oil-burner, GM investing $167m in Spring Hill for new midsize vehicles, GM execs fired over fraudulent India emissions testing.