GM execs fired over fraudulent India emissions testing
Mon, 29 Jul 2013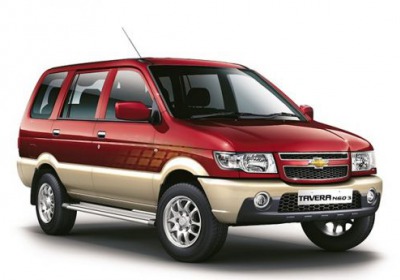 General Motors hadn't had a recall in India since 1995. That changed when it was discovered that certain employees were playing tricks with local emissions testing in order to ensure passing grades for engines. More than ten GM Powertrain employees in India and the US have been let go over the ensuing emissions flap, including Sam Winegarden, VP of global engine engineering, a man who has been with the company since 1969, leading development of some marquee powerplants.


According to Automotive News, an internal investigation revealed that employees "violated testing procedures," sometimes swapping specially prepared low-emissions engines during testing regimes for the Chevrolet Tavera SUV equipped with the 2.0-liter and 2.5-liter engines. Employees were also manipulating weights in order to get vehicles placed into different emissions categories. The discovery has led to GM recall the 114,000 Taveras produced over an eight-year period and halting their production and sale.

The Economic Times of India reports that the issue is due to "a faulty component." GM has developed a solution to the issue, and once it is validated in testing and approved by the Indian authorities, the recalled vehicles will be fixed at dealers and production will resume.
---
By Jonathon Ramsey
---
See also: PickupTrucks.com's latest test results in a familiar winner [w/video], 2014 Chevy Silverado, GMC Sierra full configurators truck in, 2014 Chevrolet Malibu gets more torque, more room and inspiration from the Impala.