First 1K next-gen Mustangs to carry 2014 1/2 model year?
Thu, 18 Jul 2013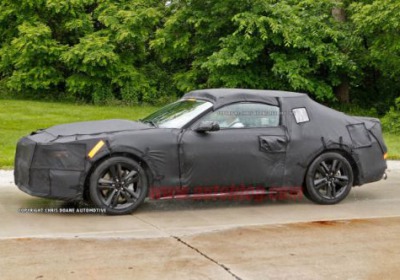 A new report from Mustangs Daily, citing insider sources at Ford, tells us that the Blue Oval will produce 1,000 next-generation Mustangs with the model year designation of 2014 ½, to celebrate the 50th anniversary of the storied marque. The commemorative half-year designation is a rumor that's been swirling in Mustang forums for quite some time now, and seems more plausible than ever with this most recent report. Certainly it's not far-fetched to believe that Ford will want to make a big deal of the golden anniversary for its most-loved model.


The story (compiled by Drew Phillips, who runs the aforementioned Mustang site when he's not directing the photography on these pages) goes on to say that the limited-run cars will be the first built on the new Mustang platform internally known as S550 (and spied testing in the attached gallery). Each car is said to carry a "special" VIN and build number, though no performance upgrades versus the 2015 cars to follow are in the works. A collector's dream then, rather than a weekend racer's.
---
By Seyth Miersma
---
See also: Ford tops mid-year ranking of brands in the US, Ford hybrids getting update to improve fuel economy, Preposed class-action lawsuit targets 'defective' MyFord Touch.