Fewer than 1 in 3 Chevy dealers earn right to initially sell C7 Corvette
Mon, 01 Apr 2013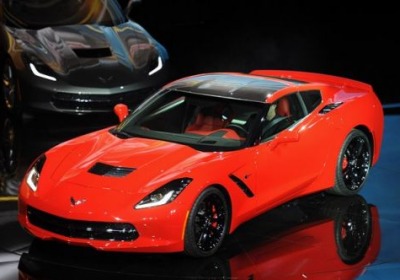 Looking to make the launch of the 2014 Corvette Stingray as efficient as possible, Chevrolet will be limiting the numbers of its dealers that can sell the all-new coupe and convertible. According to Automotive News, sales of the C7 Corvette will initially be limited to less than a third of Chevy's total dealership network when the 'Vette goes on sale this summer.

Only 900 dealers out of more than 3,000 locations nationwide will be allowed to sell the new Corvette at first, and the reason for this is so that there are no shortages at dealers that can actually get the cars sold. The article says that the 900 dealerships chosen represented 80 percent of total Corvette sales in 2012.


Some of the requirements dealers had to make to get initial allocation of Stingray sales include having sold at least four Corvettes in 2012 and having a Corvette Stingray specialist who will be required to have gone through a training session costing more than $2,000 per attendee. Once demand for the 2014 Corvette Stingray begins to subside – approximately six to nine months after it goes on sale – then allocation could open up to more dealers, but the report indicates this could happen following the 2014 model year.
---
By Jeffrey N. Ross
---
See also: 2014 Chevy Silverado priced from *$24,585, V8 gets better economy than Ford EcoBoost V6, Watch how Corvette Racing's new collision-avoidance radar system works, Chevy Sonic shreds like a skateboard.