Drive goes sideways, shreds tires in a Ferrari F12 Berlinetta
Thu, 24 Oct 2013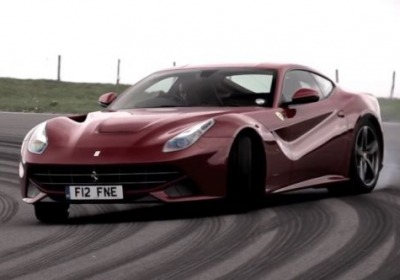 Ferrari has built a monster with its F12 Berlinetta, a V12-powered grand tourer that has the looks of a supermodel and the firepower of a small country. And while it's been on the scene for a minute, Drive's Chris Harris wasn't going to turn down the opportunity to hoon a 740-horsepower prancing horse around the scenic Anglesey Circuit in Wales.

In fact, not only was Ferrari nice enough to loan Harris the F12, but it threw in an extra four sets of tires, just for him to destroy while taking moving pictures. The resulting video is indeed one to watch, not just because of the ample amounts of slow-motion drifting, but because Harris, as always, does a great job of making the viewer feel like they're actually along for the ride. Take a look below for the latest video from Drive.



---
By Brandon Turkus
---
See also: Ferrari patent suggests one-off SP FFX, Ford GT40 makes historic return to racing at Goodwood, Race Recap: 2013 Japanese Grand Prix flips several scripts [spoilers].