Ferrari patent suggests one-off SP FFX
Thu, 24 Oct 2013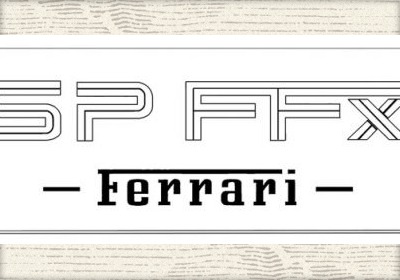 You remember that batch of patent drawings we brought you a couple of weeks ago showing an unspecified Ferrari coupe? The interwebs were ablaze in speculation over what the car depicted could be, and we've been watching them all until we landed on the one that seems to make the most sense.

While some speculated that this could be a new California, updated to look more like the F12 and FF, our friends over at Jalopnik suggest, with sound reason, that what we're actually looking at is what we figured in the first place: that this is a one-off FF-based coupe being built for a private customer.


Perhaps the single biggest indicator doesn't lie in the drawings themselves, but the detail that everyone else seemed to have missed: at the same time as these drawings were submitted, Ferrari filed for another patent with the Italian government for the name SP FFX and the logo pictured above.

The letters SP would seem to suggest it comes from the same Special Projects division as the P540 Superfast Aperta and SP12 EC, while the FFX would seem to indicate an experimental version of the FF. So what we would appear to have here is an FF-based coupe, ditching the hunchback roofline for a svelter fastback but likely keeping the 6.3-liter V12 and all-wheel-drive powertrain. Which sounds quite tantalizing – we just hope we get to see the finished product, since not all of Ferrari's special projects are ultimately revealed to the press.
---
By Noah Joseph
---
See also: Ford GT40 makes historic return to racing at Goodwood, Race Recap: 2013 Japanese Grand Prix flips several scripts [spoilers], Ferrari FF coupe plans found in European patent application.