Corvette Stingray Shooting Brake under consideration by Callaway [w/poll]
Mon, 18 Mar 2013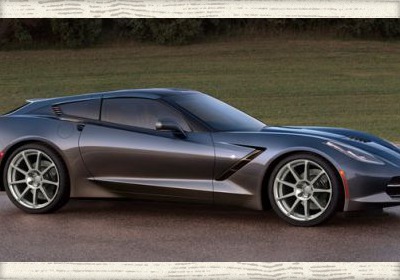 Callaway has released a few renderings of a design study for a shooting brake version of the C7 Chevrolet Corvette Stingray. The company says it wants to create a long-roof version of America's sports car to offer buyers more interior room and a vehicle with "unique style." The company says it will use structural carbon fiber for the new body bits, which suggests the conversion shouldn't add too much more weight to the Corvette. Along with a few mechanical tweaks, the Callaway Corvette Stingray AeroWagon could breeze past the 200 miles per hour barrier.

Provided that they get enough interest, Callaway estimates they will be able to effect the changes on the Chevrolet for around $15,000, and says the conversion work should be available through its network of dealers. You can check out the brief press release below for more information, or head over to the Callaway site to plunk down a deposit – but before you do, we want to know... do you find this C7 wagon interesting? Vote in our poll below, then feel free to leave a few lines in Comments.



2014 CALLAWAY AEROWAGON CONCEPT


SANTA ANA, CALIFORNIA March 14, 2013 – Callaway Cars released renderings today of the company's design study for a C7 Corvette-based shooting brake concept. Callaway plans to manufacture the body package providing an openable hatch that would result in a unique style and increased interior space, positioning the Corvette in the elite class of two door shooting brakes.

Callaway's AeroWagon body will be manufactured in their proprietary RTM process for structural carbon parts. The KRTM (Krämer Resin Transfer Molding) process produces load carrying carbon parts in one swift molding step.

Fitted to the Callaway version of the C7 Corvette, the Callaway AeroWagon is projected to be a 200+ mph automobile while still returning the highest mileage rating in the supercar segment.

Based on market reaction, Callaway plans to produce the conversions coincident with the release of production C7 Corvettes this Fall. The AeroWagon option is projected to be under $15,000 and available through Callaway Dealers nationwide.
---
By Zach Bowman
---
See also: Check out the official 2013 Trans Am Hurst Edition commercial, 2014 Chevrolet Impala [w/video], General Motors shaking up its marketing... again.