Check out the official 2013 Trans Am Hurst Edition commercial
Sat, 16 Mar 2013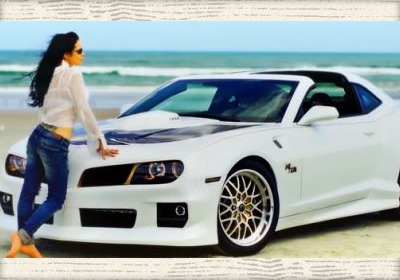 The Poncho is dead. Long live the Poncho. Like certain other reoccurring personal maladies, the aftermarket community simply can't let the Trans Am go without another flare up. The guys at Trans Am Depot have worked up a quick commercial for their newest creation: The 2013 Trans Am Hurst Edition, and it watches pretty much like you'd expect it to. The footage is comprised of just about every TA male fantasy you can conceive of, from Daisy Dukes and white tank tops to tramp stamps, bikinis and ice cream cones. There simply aren't words for what you'll see below.

Of course, we like our T-Tops as much as the next guy. If you like what you see in the videos, you can pick up your very own TA by heading over to the Trans Am Depot site. The guys even have Chevrolet Camaro-based versions of the Pontiac GTO if the '77 TA treatment is too much for your tastes. Enjoy, but don't say we didn't warn you.
---
By Zach Bowman
---
See also: 2014 Chevrolet Impala [w/video], General Motors shaking up its marketing... again, Amelia Island 2013: Chevrolet Corvette Sting Ray from concepts to split windows.