Chevy monitors drivers' biometrics while experiencing new Corvette Stingray
Fri, 25 Oct 2013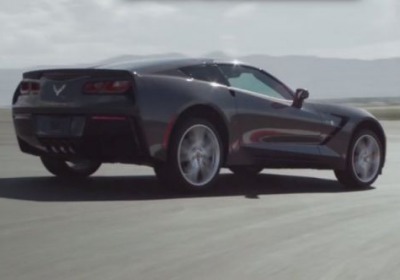 We tell you about what a car is like to drive every day, remarking on throttle response, steering weight and feedback, squat, dive, brake fade and a dozen or more other factors of performance. What we can't tell you, though, is what the car does to us – how its performance impacts us, physically. That's what makes this video series from Chevrolet so darn cool.

The Bow-Tie brand rented out Spring Mountain Motorsports Ranch, got several (very) different individuals together, strapped a bunch of sensors to their bodies to record biometric data ranging from heart rate to respiration to brain activity, and then handed them keys to the new Chevrolet Corvette Stingray. The results are explained in a series of videos, devoted to each driver, showing how different people react to the Corvette's performance.

If, like your author, you're a nerd for medical science, this is going to be a fascinating set of videos. If not, it's still pretty cool to see how the body of someone with racing experience, like Gran Turismo creator Kazunori Yamauchi, reacts to tracking a car like the Corvette Stingray compared to the owner of legendary Detroit barbecue joint, Slows BBQ. Take a look below for all six videos from the series, or hop over to the Corvette Vimeo channel for the interactive experience, where you can see all the different metrics.














---
By Brandon Turkus
---
See also: GM dealers unhappy about pickup prices, Kurt Busch to shake and bake (again) in Ricky Bobby car at Talladega, GM already raising prices on 2014 Silverado and Sierra pickups.