GM already raising prices on 2014 Silverado and Sierra pickups
Mon, 14 Oct 2013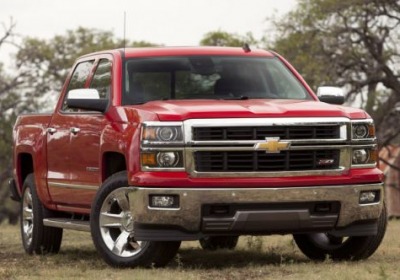 General Motors must be pretty pleased with sales of its two newest pickups, the GMC Sierra and Chevrolet Silverado, as it's announced price hikes for both models, as part of a planned price tweak.

Prices will be bumped by as much as $1,500, although weirdly, they'll be offset by as much as $1,500 in cash-back offers through the end of October. Fox Business reports that GM spokesman Jim Cain said of the price hike, "With the sell down of the '13 models nearly complete, this price adjustment was planned and is a normal part of business."


The move, as Fox is quick to point out, is an interesting one, as sales of the twin pickups struggled last month relative to the Ford F-Series, while both of GM's crosstown competitors have been aggressively undercutting Silverado and Sierra prices. The F-150 starts at $24,070 and the Ram 1500 comes in at $23,600, not counting any cash on the hood. A base Silverado, meanwhile, retails at $25,575.

As always, we want to know what you think - is GM making the right move by raising prices, especially considering the lower costs of the competitors, or is this a mistake? Have your say in Comments.
---
By Brandon Turkus
---
See also: 2014 Ram 1500 named Truck of Texas, Chrysler Cleans Up at Truck Rodeo, This is what a 3D-printed liquid metal Ford Torino looks like, Ford EcoBoost smashes records at Daytona.