GM dealers unhappy about pickup prices
Mon, 21 Oct 2013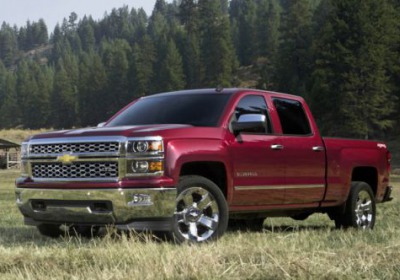 The backlash is beginning. Following General Motors' price hike of the Chevrolet Silverado and GMC Sierra last week, dealers across the country are expressing their ire over increasing prices in the face of rebates and discounts on trucks from Ford and Ram.

Speaking to Automotive News, Sam Pilato, the general manager at Dimmitt Chevrolet in Clearwater, FL, Silverados are "selling very poorly." W. Carrol Smith, the president of Monument Chevrolet in the heart of truck country, Texas, said, "[GM's] position is that the vehicle stands on its own and it doesn't need a bigger rebate. That's not what the market is telling us."


According to AN, that's the general attitude amongst Chevy and GMC dealers across the country, where the twin pickups are getting butchered in sales by competitors offering up to $9,000 off their sticker prices. Part of the problem for GM is that its trucks are arriving on the market near the end of the current F-150's lifecycle, a fact that Ford has taken advantage of.

"You don't ever want to let the oldest trucks in the market dictate strategy for the newest and best truck in the market," GM spokesman Jim Cain told AN. So while the dealers might be throwing a fit over their slow sales, GM's decision to stick to its guns remains controversial.

"It looked like we're finally going to get into the game. Then they raise the prices. It's like it kicks you in the head," said Rox Covert, the boss at a pair of Austin, TX Chevy and Buick-GMC dealers.
---
By Brandon Turkus
---
See also: Kurt Busch to shake and bake (again) in Ricky Bobby car at Talladega, GM considering new powertrain options for large SUVs, GM already raising prices on 2014 Silverado and Sierra pickups.