Pickup prices rising at 2x industry average
Tue, 11 Jun 2013 11:01:00 EST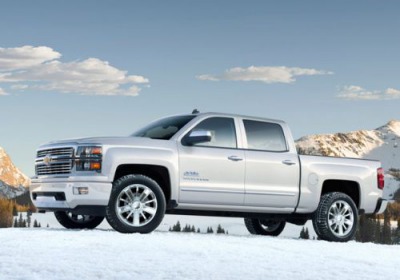 We've said it before, but bears repeating: Pickup trucks are the financial engines of America's automakers. Good thing, then, that the segment is in rude health – in fact, Automotive News is suggesting that pickup truck sales are arguably healthier than they were pre-recession, even though the segment's volume is still significantly down from where it was before the bottom fell out of the US economy. That's because per-unit profits on full-size trucks are skyrocketing, outpacing the industry's average price increases by more than double since 2005. According to data from Edmunds, the average transaction price of a full-size pickup is now $39,915 – a heady increase over the $31,059 average price in 2005 – a gain of over 8 percent after inflation is factored in.

Just how important are trucks to automakers' bottom lines? Automotive News quotes a Morgan Stanley analyst as saying the Ford F-Series is responsible for 90 percent of the company's 2012 profits, and General Motors isn't far behind, with the Chevrolet Silverado and GMC Sierra twins chipping in about two-thirds of the automaker's earnings.

Automotive News points out that Detroit's automakers now have the money to invest in modernizing their full-size truck offerings, in part because they don't have the same overhead and legacy costs that pushed General Motors and Chrysler into bankruptcy. Certainly, the pickup segment has seen a lot of innovations as of late, including turbocharged V6s, coil-spring rear suspensions and active aero. Those improvements in important areas like fuel economy and ride comfort have given existing pickup buyers new reasons to upgrade. In addition, automakers are piling on the tech and luxury goodies, creating more and more high-content, high-profit models like the Ford F-150 King Ranch, Ram 1500 Laramie Longhorn and Chevrolet Silverado High Country (shown).

The near-term picture for pickup sales looks rosy, too – much of the segment's recent gains have come without a commensurate boost in new housing increases, traditionally one of the key indicators for pickup sales. With the economy's slow but upward trajectory, analysts are predicting a rebound in the housing market that could drive pickup sales levels to volumes unseen since 2004 and 2005.
---
By Chris Paukert
---
See also: Next SVT Mustang may axe Shelby name, go naturally aspirated, Need for Speed movie casts Mustang in hero car role, 2015 Ford F-150 spied in the rain.