NHTSA may greatly expand GM airbag recall
Wed, 05 Jun 2013 16:30:00 EST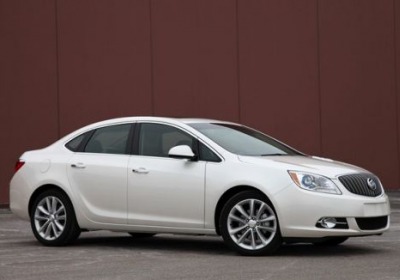 The National Highway Traffic Safety Administration is pondering whether to dramatically upscale a pair of airbag recalls on General Motors vehicles. The two existing campaigns, one launched in the fall of 2012 and the other in January of this year covered just 6,845 vehicles, but the government agency is considering whether to boost the recall to around 400,000 units.

The existing recalls involve the the closely related 2012 Buick Verano (shown) and Chevrolet Cruze sedans, along with Sonic and Camaro models. The root of the problem is a shorting bar in the inflator module of the steering-wheel-mounted airbag that may contact the primary state airbag terminal, a condition that could prevent deployment in an accident. Dealer technicians have been replacing the steering wheel airbag coils to fix the issue.

According to a post on NHTSA's website, the root cause, said to be a production issue, may not have been completely isolated – particularly for the second recall, which was for the Camaro. According to Automotive News, GM says it is cooperating with the government investigation, but won't say whether or not it knows the true origin of the problem.
---
By Chris Paukert
---
See also: 38k GM eAssist hybrids recalled for circuit board, fire risk, Buick picks top 11 highlights from first 11 decades, GM China President says automaker could export vehicles from China to US.