Buick picks top 11 highlights from first 11 decades
Sun, 21 Apr 2013 17:58:00 EST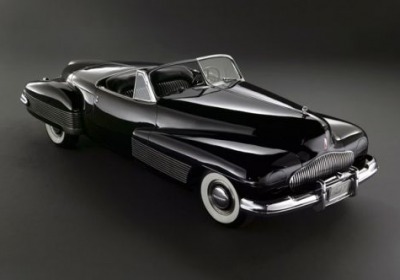 Buick has taken the time to highlight some of the company's personal points of pride from the past 110 years. Those include everything from the automaker's very first vehicle, the 1904 Model B, to what Buick claims is the world's first concept car: The 1938 Y Job (above). That one also walked away with the worst name for a design study.

All told, the automaker has sold 43 million vehicles through the end of last year, and those include the lusty 1963 Riviera. That model celebrates its 50th anniversary in 2013, and remains one of the brand's most iconic designs.

Of course, Buick is rightfully proud of its quickest model, too. The 1987 GNX managed a 4.6-second bolt to 60 mph in tests by Car and Driver, and it also took the honor of being one of the automaker's rarest creations at just 547 units. You can check out all 10 in the gallery above.
---
By Zach Bowman
---
See also: GM China President says automaker could export vehicles from China to US, Buick Riviera Concept hits the floor in Shanghai, Buick Riviera Concept debuts in China.