Why the Corvette is Chevrolet's billion-dollar baby
Thu, 28 Feb 2013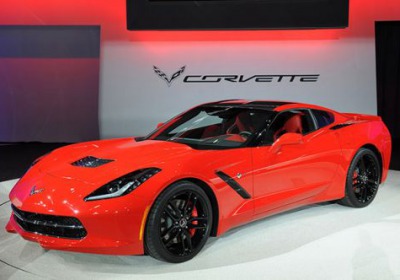 Edmunds has worked up a piece that tries to figure out just how much the global Chevrolet Corvette economy is worth, a spitballed guesstimate putting the number at more than $2.5 billion with the proviso that the number is probably low. It starts by taking Corvette's new car sales of 14,132 units last year, which would equate to $714,725,900 (including destination) assuming ever car sold was a base coupe with no options. In the final tally, a little extra padding gets that number up to $750,000,000.

But that's not all. Consider this: Many of the almost 1.4 million Corvettes produced over the model's history are still on the road. There are new parts being produced and aftermarket companies like Mid-America Motorworks deaing business, that single Illinois company doing more than $40 million a year in sales. There are the Corvette events large and small, restorers who do nothing but Corvettes, salvage yards that deal only in used Corvette parts and the Corvette magazines where owners find all this stuff.


And then there are the Corvette-themed tchotchkes, every single one of which provides a tiny contribution to the huge licensing royalties that General Motors collects every year. The article admits there's no way to come to an accurate number, but it just goes to show how valuable one specific model can be to a company.
---
By Jonathon Ramsey
---
See also: Hot Wheels' Twitter-enabled vending machine coughs up free Camaro diecasts, Chevrolet planning low-cost Corvette under Stingray?, Chevy to show redesigned Captiva in Geneva, will it come to US rental lots?.