Chevrolet planning low-cost Corvette under Stingray?
Wed, 27 Feb 2013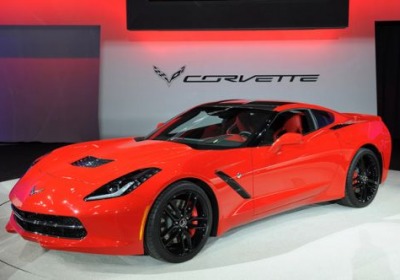 If you're burnt out on musings about the Chevrolet Corvette, you'll want to go ahead and skip this post. Motor Trend reports General Motors is hard at work on a low-cost version of the seventh-generation sports car for 2015. Rumored to be called the Corvette Coupe, the car will forgo the Stingray and skip the 450-horsepower 6.2-liter V8 engine in favor of a 5.3-liter V8 with under 400 ponies. If you're keeping track, that's a shade of the same engine found behind the headlights of the 2014 Chevrolet Silverado and GMC Sierra.


The report also suggests the Coupe will receive a number of aesthetic tweaks to separate it from the Stingray, including different front and rear fascias as well as new front fenders and a rear diffuser. Motor Trend says the point of all this is to cut the car's price tag, which means we may see a Corvette on showroom floors for less than $50,000 if this car comes to fruition.
---
By Zach Bowman
---
See also: Chevy to show redesigned Captiva in Geneva, will it come to US rental lots?, Why Cadillac thinks it needs to succeed in Europe to sell cars elsewhere, Who sold the most heavy-duty pickups in 2012? PickupTrucks.com investigates.