Toyota nudges US sales projections up to 2.25M
Tue, 20 Aug 2013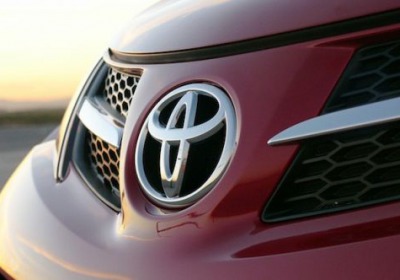 Toyota has raised its expectations for 2013's US sales for the third time since the end of 2012. The new target rests at 2.25 million units, when sales of Toyota, Lexus and Scion are taken as one. Subtracting Lexus, Toyota is still expecting to move over two million vehicles in the US by the end of 2013.

According to a report from Automotive News, the sales expectations came from Bob Carter, senior VP of automotive operations for Toyota USA, during a dealers during a meeting in Atlanta. The heightened expectations go along with Toyota's predictions for the US market as a whole, which it expects to grow to 15.5 million units by the end of 2013.


Besides an overall, national uptick in new vehicle sales, Toyota is also expecting a big push as it puts the next-generation Corolla to market during the second half of this year, along with the Tundra pickup truck. Meanwhile, dealers were shown images of a refreshed Camry, set to arrive in 2015, and reported that it's "more than a nip and a tuck," according to the AN report.

At the end of 2012, Toyota expected all three of its brands to move 2.15 million units. April saw another bump to over 2.2 million, total, while the Toyota division alone was expected to account for 1.95 million vehicles.
---
By Brandon Turkus
---
See also: Toyota gives up more information on Frankfurt-bound Yaris Hybrid-R concept, Toyota gives dealers permission to drop Scion, shows them FR-S droptop, Juke rival first, 400-hp Toyota Hybrid-R Concept gets second teaser.