Toyota gives dealers permission to drop Scion, shows them FR-S droptop, Juke rival first
Mon, 19 Aug 2013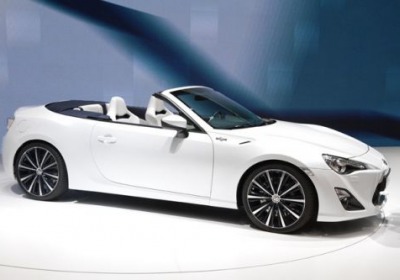 We recently heard that Toyota could be looking to shrink its network of Scion dealerships, and now Automotive News is reporting that the automaker has officially given its dealers the green light to dump Scion without any penalties. Currently, Scion has about 1,000 dealers, yet our report from August 8 quotes an industry analyst as suggesting a healthier figure would be between 350 and 500 outlets. But before its current dealers make a decision on whether or not to get rid of the youth-oriented brand, Toyota also showed off a couple potential future products in the pipeline.


The FT-86 Open Concept shown above was revealed back in March at the Geneva Motor Show, and AN says that an FR-S convertible was driven on stage at a recent national Toyota dealer meeting in Atlanta. There has still been no definitive word one way or another as to whether the droptop model will be built, but it could be a good way to follow up to the popular FR-S coupe. Another possible future product is a subcompact crossover, which was shown in drawing form at the meeting, presumably aimed at small CUVs like the Nissan Juke and the upcoming Honda CUV based on the Fit, a model recently previewed by the automaker's Urban SUV concept.
---
By Jeffrey N. Ross
---
See also: Scion gets touchscreen audio across the board, 400-hp Toyota Hybrid-R Concept gets second teaser, Toyota to sell hot-pink Crown in Japan.