This Auto Aerobics car art ties our brains in knots like pretzels
Sat, 14 Dec 2013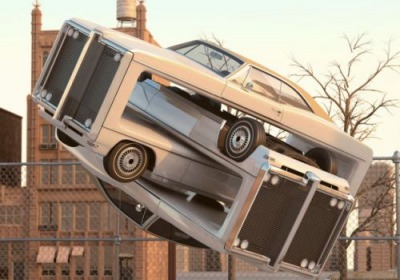 We like cars, and we like art. Naturally, Chris Labrooy's Auto Aerobics series - computer-generated images of some seriously contorted 1968 Pontiac Bonnevilles floating in mid-air - instantly clicked with us. If the Pontiacs weren't floating or hollow, we could be fooled into believing the image is real. But where's the fun in that?


Check out the gallery we included of Labrooy's Bonneville art, and feel free too head over to his website for some Formula One humor.
---
By Damon Lowney
---
See also: Lutz says Washington killed Pontiac, next G6 was to be ATS derivative, Lutz says GM was working on 5th-gen Pontiac GTO, Trans Am Depot teases 2014 GTO.