Rolling footage of the 2015 Ford Mustang hits YouTube [w/video]
Thu, 26 Dec 2013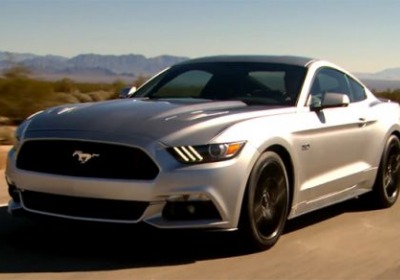 Just in time for the holidays: Ford took the 2015 Mustang to Route 66 to cook up rolling footage, and we've been given some of the leftovers ahead of the meal. There are no burnouts, no donuts, no revving, and thankfully, no music. It's just two minutes and 26 seconds of the new pony car running free in the desert.


So in case you needed more visualizing help, the video below will help you start imagining how you'll look in your 2014 Christmas present to yourself...



---
By Jonathon Ramsey
---
See also: How Ford hid the 2015 Mustang from spy photographers, First retail 2015 Ford Mustang headed to Barrett-Jackson, Ford shares falling on news of lower-than-expected profits next year.