Ford shares falling on news of lower-than-expected profits next year
Wed, 18 Dec 2013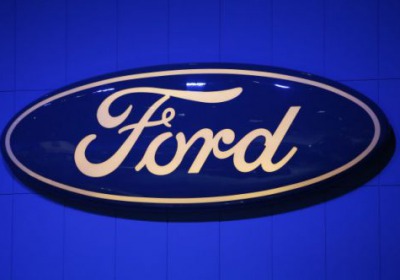 Ford has released projections for its 2013 profits, along with predictions of its 2014 earnings, and the news has forced the company's stock to stumble, falling over seven percent as of this writing. The Blue Oval is expecting earnings of $8.34 billion for 2013, although the bulk of that is coming largely from its North American operations, as troubles abroad continue to take a toll.

Calling 2013 an "outstanding" year, Ford expects its revenue to be up about 10 percent, thanks to gains in market share everywhere but Europe. But it's 2014 predictions that are causing stock prices to fall, as the Dearborn-based manufacturer expects pre-tax profits to fall to $7 to $8 billion, because of troubles in both Europe and South America, according to a report from Reuters. This is despite an expansion plan that will see it open an additional factory in the southern hemisphere, as well as two plants in China, all in a bid to launch 23 new or refreshed products next year.

The issues in South America aren't so much related to a fall in sales - Ford expects improved profits in Brazil and Argentina - but because of currency devaluations in Venezuela that are projected to cost it around $350 million. While that would still allow it to break even with 2013, Ford cites continued economic risks that could push losses even higher.

Europe, meanwhile, remains a thorn in the side as Ford works to restructure its operations there, with a projected cost of $400 million. Part of the 23-vehicle launch schedule will also take a toll in Europe, as it projects increased spending for launches and engineering costs.

There's an extensive press release detailing Ford's financials available below.

FORD EXPECTS OUTSTANDING 2013 AND PROVIDES 2014 OUTLOOK+

Ford expects 2013 to be one of the best full-year results in its history, with strong revenue growth, market share in all regions improved or equal to last year, total company pre-tax profit of about $8.5 billion, substantially higher Automotive operating-related cash flow than a year ago and a stronger balance sheet
2014 is expected to be another solid year and a critical next step in the One Ford plan as Ford launches the most vehicles in a single year in more than a century and invests across the business for profitable growth in the years ahead

DEARBORN, Mich., Dec. 18, 2013 - Ford Motor Company announced today that 2013 is expected to be one of the best years in its history and projects 2014 to be another solid year for the company with 23 global product launches and continued investments around the world as the next step in its One Ford plan for profitable growth.

"We are celebrating what we expect to be an outstanding 2013, one that is likely to be among the best in our history," said Bob Shanks, Ford executive vice president and chief financial officer. "Once the year is finished, we expect it will show that we grew the business, delivered strong financial results, progressed the restructuring of our operations in Europe and Australia, strengthened our balance sheet and provided attractive returns to our investors."

2013 An Outstanding Year

2013 is expected to be among the best years in Ford's history. Full-year Automotive revenue is projected to grow about 10 percent, with market share increases in all regions other than Europe, where Ford expects higher retail share of the retail passenger car industry, as well as improved share of the commercial vehicle market. In Asia Pacific Africa and China, the company expects record market shares.

Ford is making good progress in implementing its Europe transformation plan and also announced earlier in the year a plan to restructure operations in Australia.

The company continued to strengthen its Automotive balance sheet. It estimates that it nearly cut in half the underfunded status of its global pension plans compared with the end of 2012. Ford also shared a comprehensive capital strategy with investors, one that is targeted to deliver high levels of shareholder value. Early in the year, Ford doubled its dividend and also implemented an anti-dilutive share repurchase program to offset compensation-related issuances. Based on performance and an improving balance sheet, the company now is rated investment grade by four of the major rating agencies.

Ford now projects that total company full-year pre-tax profit, excluding special items, to be about $8.5 billion, better than 2012 and in line with its most recent outlook. The company also is reconfirming its outlook that Automotive operating margin will be higher than a year ago and that Automotive operating-related cash flow will be substantially higher than 2012, potentially a record.

Ford expects North America full-year 2013 pre-tax profit to be the highest in more than a decade, with an operating margin of 9.5 percent to 10 percent; this compares to prior guidance of about 10 percent. The difference reflects mainly higher warranty expense of $250 million to $300 million associated primarily with the Escape 1.6 liter recall announced last month.

In South America, the company now expects results to be about breakeven as recent government actions in Venezuela have affected adversely the business and overall results in the region. This compares to prior guidance of about breakeven to profitable results for 2013.

The 2013 outlook for all other Automotive business units, Automotive net interest expense and Ford Credit is unchanged from prior guidance.

Finally, the company expects its full year operating effective tax rate to be about 27 percent. This compares to prior guidance of less than 30 percent.

Pension Update

In addition to an expectation of a much improved funded status for Ford's global pension plans at year-end 2013, substantial progress has been made in two other areas.

First is the company's U.S. salaried retiree voluntary lump sum program that began in 2012 and is now complete. For the total program, the company made payments to about 35,000 people, or about 37 percent of those eligible, settling $4.2 billion in obligations or about 25 percent of the related liability. In total, Ford will recognize special item charges of about $850 million, of which $600 million will be in 2013 with about $150 million projected to occur in the fourth quarter.

The second area of progress is reduced cash requirements during the next three years to fully fund Ford's global funded pension plans. The company now expects average annual contributions required over the next three years to be about $1 billion to $2 billion per year, down from the prior outlook of $2 billion to $3 billion per year.

2014 The Next Step in Ford's Plan to Deliver Profitable Growth

2014 is expected to be another solid year for Ford and a critical building block in the One Ford Plan as Ford moves forward in building stronger global brands, a growing business based on outstanding products and a better balanced business in terms of source of sales and profitability. This is supported by a strengthening balance sheet that will continue to enable the company to reward shareholders with attractive returns.


In 2014, Ford will embark on its most aggressive product launch schedule in its history. The company will launch 23 all-new or significantly refreshed vehicles around the world - more than double the 11 global vehicle launches in 2013.

"This is our most ambitious launch plan ever, as we continue to implement our One Ford plan," said Shanks. "In 2014, we are investing across the world to support next year's launches, but also to drive profitable growth beyond 2014 as we serve more customers in more markets and in more segments."

Overall, 2014 represents the next step in delivering profitable growth for all, with total company pre-tax profit, excluding special items, projected at $7 billion to $8 billion.

North America

Ford will have 16 launches in North America in 2014. This is triple the number of vehicles launched in Ford's largest region in 2013. The 2014 launches in North America will cover a significant percentage of the region's volume. As a result, Ford expects wholesale volume next year in North America to be lower than in 2013 and net pricing to be slightly unfavorable as it runs out prior models and assumes a continuation of a more competitive pricing environment for small and medium cars and utilities due to the weaker yen. Costs associated with this product growth will increase next year as well.

"The payoff for North America from the 2014 launches and investments we incur for future periods will be a stronger product lineup and volume and revenue opportunities into 2015 and beyond," said Shanks.

As a result, Ford expects North America 2014 pre-tax profit to be lower than in 2013, with an operating margin ranging from 8 percent to 9 percent, consistent with the company's targeted ongoing range of
8 percent to 10 percent.

South America

The One Ford plan is expected to improve profitability in Brazil and Argentina in 2014, particularly as customers continue to respond well to the company's new products, but the company expects these improvements to be offset by deterioration in the external environment in Venezuela. This includes a planning assumption of a major devaluation in the bolivar - from 6.3 to 12 bolivars to the U.S. dollar - with an unfavorable profit effect of about $350 million.

As a consequence, results in 2014 for South America are expected to be about the same as in 2013 or about breakeven. There are risks to this outlook, however, given the volatility of the situation in Venezuela and increasing risks in the environment in Argentina.

Europe

Ford's Europe transformation plan is on track. Ford's Genk, Belgium, facility will close at year-end 2014 as planned, significantly contributing to an 18 percent reduction in Ford's capacity in Europe, excluding Russia, and generating savings in 2015 and beyond. During the year, however, the company expects to incur restructuring costs of about $400 million related primarily to accelerated depreciation of plant assets and production relocations. These costs will be reported in Europe's operating results as they have been in 2013. In addition, the company will incur higher launch and engineering costs in 2014 consistent with its plan to add at least 25 new vehicles in five years.

The company also expects special item charges in Europe in 2014 of $400 million to $500 million, mainly related to personnel separations; these charges will not be reported in operating results.

For 2014, the company expects results in Europe to improve compared to 2013 as it continues the successful implementation of its transformation plan to achieve profitability in the region in 2015.

Asia Pacific

Ford's operations in Asia Pacific have been undergoing a positive transformation during the last several years as it invested consistently for growth. The results of this investment have been strong growth, including record market share in 2013 and a profitable business, including what is expected to be a record full-year result this year.

The company will continue to execute its growth strategy for the region in 2014. It currently has six major facilities under construction across the region, with two facilities in China starting production next year and two more in 2015. In India, the two facilities now being built also will start production in 2015.

For 2014, the company expects pre-tax profit in Asia Pacific to be about the same as 2013 due to costs associated with its growth, a slower rate of top-line growth due to production constraints and a more competitive pricing environment, and unfavorable results in Australia as Ford restructures the business and reflects the effects of a weakening Australian dollar.

Ford Credit

Ford Credit is expected to perform well next year with profit about equal to this year. Growth should offset the continued normalization of credit losses, the continued run off of higher-yielding assets and the impact of Ford Credit's strategy to unencumber its balance sheet to build a stronger investment-grade company.

Mid-decade Outlook

Beyond 2014, Ford generally remains on track to achieve its mid-decade outlook, but its targeted global Automotive operating margin of 8 percent to 9 percent is at risk. This is due to the severe European downturn and conditions in South America, especially in Venezuela, that were not anticipated at the time the guidance was provided in mid-2011. The company expects its results over the mid-decade period to be strong and improving.

2013 Planning Assumptions and Outlook

The following is a summary of present planning assumptions and key metrics for 2013 compared with the plan the company shared at the beginning of the year.
---
By Brandon Turkus
---
See also: Facelifted Ford Focus caught testing in the cold, More evidence GT500-replacement will be named GT350, 2015 Ford Mustang to offer solid-rear axle, sort of.