Rare Isdera Imperator 108i flexes its considerable muscles
Mon, 05 Aug 2013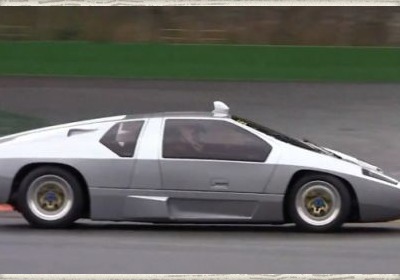 The Isdera Imperator 108i is a remarkably rare supercar from the late 80s and early 90s. Born of a Mercedes-Benz concept car, it's powered by a range of AMG-developed V8s, with five to six liters of displacement, depending on the engine. The example shown here, lapping the legendary Spa-Francorchamps circuit, features the most potent 6.0-liter V8 available. And rather than just being driven about on a perfectly clean racing line, it's freaking power sliding!


Yes, there's something eternally childlike about a wedge-shaped supercar from our formative years being flung about a Belgian racetrack. Adding to the appeal is the Imperator's stumpy, periscopic rear mirror, sticking out of the roof. Even after being out of production for 20 years, this is still a wild, wild car and we'd happily snap up the opportunity pilot one of the 36 Isderas that were built. Take a look below for the full video from Spa.



---
By Brandon Turkus
---
See also: France formally moves to ban Mercedes vehicles using contested refrigerant, Mercedes leads in US luxury car thefts, Aston Martin signs Letter of Intent for technical partnership with AMG.