Porsche acquires ANDIAL, will integrate with in-house motorsports
Sat, 16 Feb 2013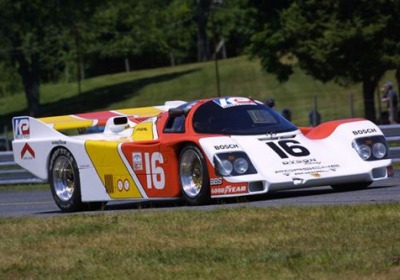 Porsche has purchased longtime motorsports and tuning house ANDIAL.

The Fountain Valley, California-based tuning house ANDIAL has been around since 1975, when it was formed by the Arnold Wagner, Dieter Inzenhofer and Alwin Springer (the company got its name by combining two letters from each of their names). The three men met while working in a Porsche dealership in Southern California and then left to start a business that would put Porsches in victory lane all over the country.

Porsches prepared by ANDIAL won IMSA GT and Supercar Series championships, the SCCA World Challenge, four Pikes Peak class titles and the 24 Hours of Daytona six times. Alwin Springer left the company in 1997 to run Porsche Motorsport North America until 2004 and remains a consultant with PMNA, Wagner passed away in 2011 and Inzenhofer plans to retire this year. ANDIAL is still a going concern, Inzenhofer presiding over a scaled-down engine parts and restoration business. But Inzenhofer is retiring at month's end, making it a good time for Porsche to step in and take over the company's operations.

PMNA hasn't decided yet how it will use the ANDIAL name, but racing fans will be glad to know it still lives. The press release below has a few more details on the transaction.

Porsche Motorsport North America Purchases Historic ANDIAL Name

Atlanta. With the last active owner Dieter Inzenhofer retiring later this month, the legendary ANDIAL name will stay in the Porsche family as Porsche Motorsports North America, Inc. (PMNA) announced it has purchased the brand for future use.

ANDIAL is an anagram made from the names of the founding members – the late Arnold Wagner AN; Dieter Inzenhofer DI; and former PMNA president and current consultant Alwin Springer AL. From the company's formation in 1975, it evolved into one of America's most successful and respected independent authorities on Porsche performance tuning.

"We have always considered ANDIAL a member of the Porsche family,and now we are pleased to have the name become an official part of Porsche Motorsport. Arnold, Dieter and Alwin played a key role in growing the prominence of Porsche racing in North America, and their reputation was well-known among both racers and Porsche street car owners well beyond North America," said Jens Walther, president of Porsche Motorsports North America, Inc.

Plans on how the company will use the ANDIAL name have yet to be formulated.


Inzenhofer, who, along with Wagner met Springer at Vasek Polak's Porsche dealership in Manhattan Beach, Calif., in the late 1960s, is pleased that his company will now be part of Porsche Motorsport North America.

"My whole career and professional reputation has been built on ANDIAL's success with Porsche performance and tuning, and I couldn't ask for a better outcome of my decision to retire than have Porsche Motorsport buy our name," said Inzenhofer.

Some of ANDIAL's major Porsche sports-car-racing accomplishments included:
-- The 24 Hours of Daytona saw ANDIAL-prepared Porsches in the winner's circle from 1983-1987 and again in 1989. In the 1987 race, the first-through fifth-place finishers were in ANDIAL-powered cars.
-- Winning the IMSA Supercar Series championship in 1992.
-- IMSA-GT Championships in 1983, 1985, 1986 and 1987; North American GT-1 Endurance Cup Championship in 1994 and GTS-2 in 1996.
-- Winning the SCCA World Challenge championship in 1994.
-- Class wins at Pikes Peak in 1994, 1996, 1997 and 1998.

The impressive list of drivers that campaigned ANDIAL-powered Porsches include Al Holbert, Mario and Michael Andretti, Al Unser, Sr. and Jr., A.J. Foyt, Derek Bell, Rolf Stommelen, Johnny Rutherford, Danny Ongais, The Whittington brothers, Bob Wollek, Harald Grohs, Hurley Haywood, Hans-Joachim Stuck, Jim Busby, Pete Halsmer and Jeff Zwart.

Along with ANDIAL's racing ventures, the company developed street-tuned performance applications. In 2004, with their ex-partner Springer officially retired from PMNA, Inzenhofer and Wagner reduced their workload but did not retire entirely.

Instead, they moved from Santa Ana, Calif., to a smaller location in Fountain Valley and gave up the daily Porsche service business, focusing on their specialties, including engine projects, maintaining prior special engines and restoring race or other significant cars, and they continued to supply parts that customers had come to rely on during the preceding three decades.
---
By Jonathon Ramsey
---
See also: J.D. Power: Vehicle dependability at all-time high, Lexus and Porsche lead, Porsche celebrates 50 years of 911 with some excellent pics, Consumer Reports selling its road-tested roadsters [w/video].