Porsche Fire and Ice is chilling art born of flames
Wed, 01 Jan 2014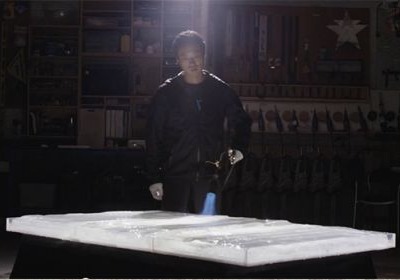 Porsche held a contest inviting ten filmmakers to riff on the tagline for the Panamera, "Thrilling Contradictions," in a 60-second film. The winner was an entry called Fire and Ice by director Ross Cohen, a concept that uses just those two elements in a premise as simple as it is rewarding. For his efforts, Cohen will receive a trip to the Chicago International Film Festival, and you might see the short in the pre-movie advertisements in a theater served by Spotlight Cinema Networks.

Porsche did this kind of thing just two years ago, when it asked filmmakers to illustrate the idea of "Everyday Magic". The winner of that contest, Michael Korbel's It's a Magical Life, followed the journey of a young man to husband and father from the perspective of the trunk of a 911. You'll find that video as well as Fire and Ice below.







---
By Jonathon Ramsey
---
See also: Porsche planning jacked-up 911 Safari? [w/poll], Paul Walker's accident due to 'speed, and speed alone', Ferrari return to Le Mans looking more likely?.