Porsche planning jacked-up 911 Safari? [w/poll]
Thu, 26 Dec 2013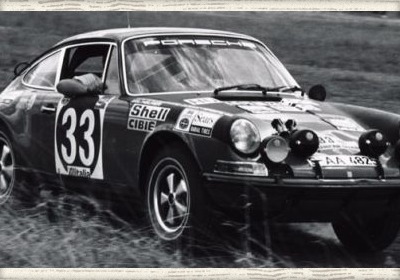 The Porsche 911 may, for some, be the quintessential sportscar. And that typically means keeping it on paved roads and racing circuits. But there's a proud history to taking the Elfen off-road that traces back to specially-prepared 911s (like the one pictured above) which Porsche fielded in rallies in the late '70s and early '80s. And now Porsche is reportedly preparing to tap back into that history with a new off-road 911 model, according to the Auto Bild Motor Revue.


Tipped to be called the 911 Safari, the special variant would be based on the Carrera 4 but upgrade with bigger tires fitted to a beefed-up suspension with higher ground clearance and underbody skid plates. The model is expected to be presented initially as a concept at the Beijing Motor Show next April. But if enough interest is expressed – particularly from buyers in developing markets where the roads might not be as smooth as those to which North American and European drivers have become accustomed – Stuttgart could put it into production in 2016, when the current 991 is expected to get a mid-cycle refresh.



---
By Noah Joseph
---
See also: Paul Walker's accident due to 'speed, and speed alone', Ferrari return to Le Mans looking more likely?, Porsche bringing Macan S Diesel to US instead of 4-cylinder [w/poll].