Ferrari return to Le Mans looking more likely?
Wed, 18 Dec 2013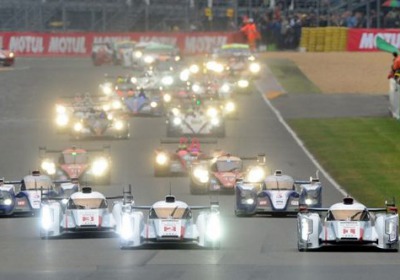 Statements made by Ferrari president Luca di Montezemolo may indicate that the Italian brand could return to a form of racing it's been absent from for 40 years - prototype racing. That's right, LMP1 could see a factory Ferrari team for the first time since 1973, if a report from ESPN F1 is to be believed.

"We have won with the 458 GTE, but I also quite like the idea of racing at Le Mans in the highest category: who knows, maybe one day we can return and win, say thanks and come home," Montezemolo said. "Maybe we should give it some consideration..."


These seemingly idle, off-hand comments might not hold much water, were rumors about Ferrari's return to prototype racing not swirling as recently as August. There's also the fact that the upcoming, 1.6-liter, turbocharged V6 being used for Formula One complies with the Automobile Club de l'Ouest's own LMP1 regulations, according to ESPN. Finally, Ferrari returning to Le Mans might also explain this video of a camouflaged Ferrari LaFerrari testing a new turbocharged engine, which we showed you a few weeks back. There's a fair chance that what we're actually seeing in that video are the early stages of a new Ferrari prototype testing.

Now, we'll admit, there's no shortage of conjecture here, especially regarding the LaFerrari video. But taken as a whole, and with the knowledge that Ferrari rival Porsche will be fielding its own LMP1 team next year, the conditions certainly seem ripe for the prancing horse to return to Le Mans.
---
By Brandon Turkus
---
See also: Ferrari to debut new twin-turbo California in the spring, Porsche bringing Macan S Diesel to US instead of 4-cylinder [w/poll], Porsche rolls out new 919 Hybrid at racing gala.