Old vs. new debate gets new life with $25,000 Fiesta ST vs. E46 M3 showdown
Fri, 10 Jan 2014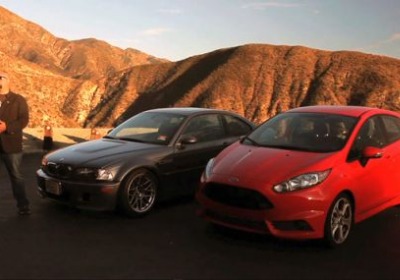 You know who you are. There's probably a few of you reading; the ones that say, "Why would I spend $27,000 on a new Mazda MX-5 when I could get a used Chevrolet Corvette with more power." Yes, we're talking to you, used car proponents. While it is a fair argument, it's not like used cars don't come with drawbacks of their own, though.

In an attempt to put this new-versus-used argument to bed once and for all, Matt Farah of the The Smoking Tire has picked up a pair of $25,000 cars - a used, but lightly modified, 2003 BMW M3 and a 2013 Ford Fiesta ST. Naturally, there's a comparison.


Farah, as he's wont to do, does get into the nitty gritty of what each car is like to drive, and discusses the merits of used and new-car shopping. But as he rightly points out while testing the M3, "So, it is a good car. But like any used car, it really does depend on the individual car."

Scroll down for the video, and let us know what you'd rather have. Would you pick the 333-horsepower, used BMW or the 197-horsepower, warrantied Fiesta ST? Let us know in Comments.



---
By Brandon Turkus
---
See also: Ford evaluating new Fiesta RS?, Ford C-Max Solar Energi takes a recharging station wherever it goes, Mulally confirms he's not leaving Ford for Microsoft.