Ford evaluating new Fiesta RS?
Wed, 08 Jan 2014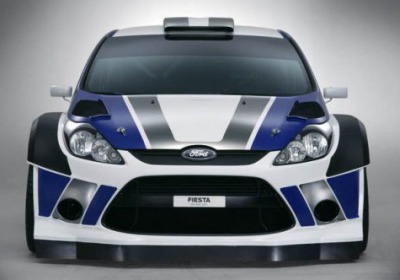 Word coming in from across the pond has it that Ford is working on developing the business case to create a new Fiesta RS. The development is encouraged by the extremely positive reception the existing Fiesta ST has garnered to date, and the emergence of the above-pictured Fiesta RS WRC rally car, but it'll take more than goodwill to make a more extreme version a reality.


According to Auto Express, a new roadgoing Fiesta RS would almost certainly be based closely on the ST version, albeit with some vital differences. Its 1.6-liter turbo four would be increased from 180 horsepower to somewhere around 230 hp, and that powertrain would be accompanied by lightweight alloys inside blistered wheel arches, a stripped-out interior and possibly lightweight bodywork.

The vehicle's approval would reportedly require a strong business case in Europe, and not just in the UK where Ford hot hatches traditionally enjoy a strong following. It's unclear whether the Fiesta RS would potentially make the transatlantic voyage to American showrooms, but between it and the larger Focus RS, hopefully the Blue Oval wouldn't leave its home market out of the action altogether.
---
By Noah Joseph
---
See also: Ford C-Max Solar Energi takes a recharging station wherever it goes, Mulally confirms he's not leaving Ford for Microsoft, You can now order Domino's pizza from your Sync-equipped Ford.