Next Audi R8 to eschew engine downsizing, go on diet instead
Wed, 26 Jun 2013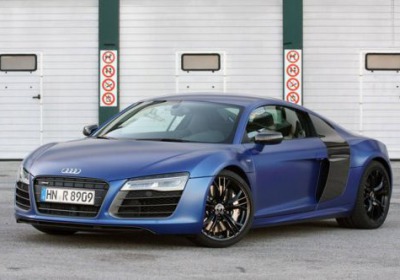 Looking across the Audi landscape, many models that used to get the company's high-revving, naturally aspirated 4.2-liter V8 are now powered by smaller, yet similarly powerful, forced-induction engines. From what Auto Express is reporting, though, the next-generation Audi R8 will not meet this same fate.

Rather than ditching its V8 and V10 powerplants, the next-gen R8 – expected to debut in 2015 – will shed pounds from its curb weight. The 2014 R8 currently weighs between 3,583 pounds and up to 3,957 pounds, but the report says that engineers are targeting a weight of less than 3,300 pounds. All models will get cylinder deactivation, which along with lower curb weights should help to improve fuel economy and emissions. Head on over to Auto Express for more reported information as well as a handful of renderings that take a stab at how the next R8 may look.
---
By Jeffrey N. Ross
---
See also: 24 Hours of Le Mans an on-and-off love affair, Overnight action from the 24 Hours of Le Mans, The pre-race and first in-race report from Le Mans.