Lutz dishes dirt on GM in latest Autoline Detroit
Mon, 20 Jun 2011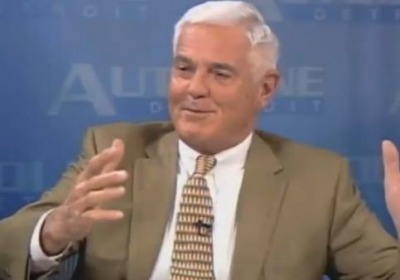 Autoline Detroit recently played host to Bob Lutz, and, as is always the case, the former General Motors vice chairman dished out some great commentary. Lutz was promoting his new book Car Guys vs. Bean Counters: The Battle for the Soul of American Business, and talk quickly turned to his role as it related to product development and high-level decision making at GM. While on the topic of brand management, Lutz revealed a few rather interesting tidbits about his former employer:

All Chevrolet vehicles were required to have five-spoke aluminum wheels and a chrome band up front, as part of the Bowtie brand's overall image.
Pontiac was required to utilize "see-through" headrests, despite the fact that they cost more to produce while offering no consumer value.
All Buicks required a sweep spear in the exterior design language.
Many of the non-car person GM board members preferred to drive imports.
Proportion and shape didn't matter as long as all the brand-image boxes were checked.
Lutz provides an interesting look at the type of decision making that forced GM into a position of bankruptcy. The automaker was being run solely by folks focused on techniques and ideals that don't work in the industry. We don't want to give away the entire interview, but it's worth watching all 26 minutes. Click past the jump to see for yourself.


Also, judging solely by the above screenshot, we'll cast a vote for Robert De Niro to play Lutz in the inevitable movie about this period in General Motors' history.


---
By Jeff Glucker
---
See also: Officially Official: Chevrolet replaces Daewoo name in Korea, Chevy gets cracking on Cruze EV fleet testing, GM recalling over 243,000 crossovers over possible seat belt defect.