Kimi Raikkonen returns to Ferrari
Wed, 11 Sep 2013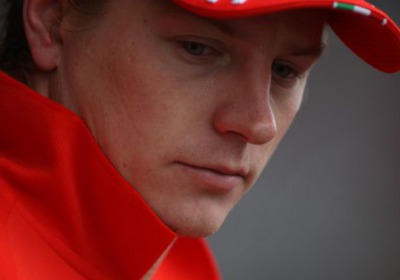 The so-called "silly season" in Formula One conjured up all kinds of rumors, and most of them revolved around Kimi Raikkonen. Would the 2007 World Champion stay at Lotus? Would he switch to Red Bull to replace Mark Webber? Would he return to Ferrari?

Well now we have the answer. Ferrari has confirmed that the Finn is heading back to Maranello, where he will partner with Fernando Alonso starting next season in a two-year deal. That means Felipe Massa, who has been at Ferrari since 2006 but has struggled to keep up the pace since his catastrophic crash in 2009, will need to find a new seat.

The announcement opens up a series of questions as a game of musical chairs commences. Where will Massa go? Who will fill Raikkonen's seat at Lotus? And will Alonso tolerate the team bringing in another former champion and serious contender to challenge his position as number one at the top team? We'll just have to wait and see, but the move in and of itself demonstrates a certain businesslike lack of personal emotion on Kimi's part, having been unceremoniously dumped by Ferrari three years ago to make way for Alonso. Head on down below for the rather Raikkonenly brief announcement.

Welcome back Kimi

Maranello, 11 September 2013 - Scuderia Ferrari announces that it has reached an agreement with Kimi Raikkonen. The Finn will join Fernando Alonso in the driver line-up for the next two racing seasons.
---
By Noah Joseph
---
See also: Ferrari 458 Speciale is our Frankfurt fantasy [w/video], Chris Harris wrings out Ferrari F40 and F50 on track, Race Recap: 2013 Italian Grand Prix is mistakes, gremlins and metronomes [spoilers].