Chris Harris wrings out Ferrari F40 and F50 on track
Mon, 09 Sep 2013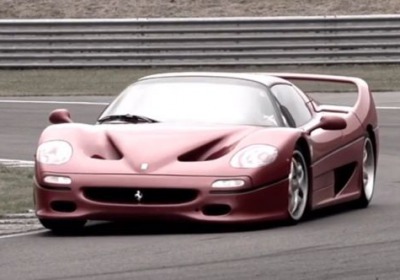 Chris Harris one of the most beloved of British automotive journalists, and yet Ferrari doesn't seem inclined to take him off its black list. Something about having shined the light on the way Maranello sets up its cars for press evaluations, years ago... So the only time the auto scribe and video host we know as Monkey gets his hands on a Prancing Horse-emblazoned steering wheel is when a private owner offers Harris a drive. Fortunately, that seems to happen all the time, but rarely in such a fashion as it has for this latest video.


Here the owner of not only an F40 but also its successor the F50 has lent Harris both of his anniversary-edition Ferrari supercars and insisted that he drive them aggressively. So off they went to the Anglesey circuit in Wales to see how these precursors to the Enzo and LaFerrari fare alongside one another decades after they first hit the road.



---
By Noah Joseph
---
See also: Race Recap: 2013 Italian Grand Prix is mistakes, gremlins and metronomes [spoilers], Ferrari cuts Toronto lawyer a deal to replace his flooded California [w/video], Race Recap: Belgian Grand Prix is new skirmishes, same war [spoilers].