Race Recap: 2013 Italian Grand Prix is mistakes, gremlins and metronomes [spoilers]
Sun, 08 Sep 2013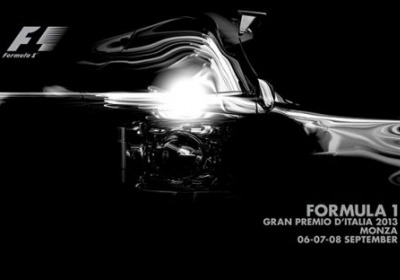 The low-downforce, 5.793-kilometer circuit in Monza, Italy is known as the Temple of Speed, but only a few of the qualifying performances would have clued you into it. Sebastian Vettel and Mark Webber in the Infiniti Red Bull Racing chassis' lined up first and second, and it didn't seem like Vettel had to work too hard to do so. Nico Hülkenberg truly lived up to his nickname, The Hulk, and put his Sauber third on the grid, a massive drive and turn-of-speed that even he didn't expect, especially with his teammate Esteban Gutiérrez down in 13th.

The rest of the top ten was what you might expect. Shenanigans at Ferrari ended up with Felipe Massa out-qualifying Fernando Alonso for fourth and fifth, a situation that led to Alonso calling his team either "stupid" or "genius," depending on how you translate his Italian, his sarcasm and his honesty. They were followed by Nico Rosberg in the Mercedes-AMG Petronas, the soon-to-be Infiniti Red Bull driver Daniel Ricciardo in the Toro Rosso, the McLaren duo of Sergio Perez and Jenson Button and the second Toro Rosso of Jean-Eric Vergne.

Why wasn't Kimi Räikkönen at Lotus in that group? Because his car only had the pace to make 11th on the grid, so he said. And behind him, Lewis Hamilton – who "drove like an idiot," in his words – in the second Mercedes.

Yet with just one pit-stop expected during a race where 77 percent of each lap is run at full throttle, the most important performance of the weekend would probably be the drive to the first corner.



From the grid to the end of the pit straight at Monza the track narrows by about six feet, and the first corner is a slow-speed chicane. That combination means pile-ups are expected, and this year they were delivered: in just a few hundred meters, Räikkönen hit the back of Sergio Perez's McLaren hard enough to destroy the front wing of the Lotus, and Paul di Resta ended his race before the first turn when he tore off the front left wheel of his Sahara Force India after hitting the right rear wheel of Romain Grosjean in the second Lotus. It would be a doubly bad day for Sahara Force India as Adrian Sutil retired on the penultimate lap of the race.

Räikkönen would come in on the very next lap for a new wing. Hamilton, behind him, would run over the accident debris, get a slow puncture and have to come in early for a new set of tires on Lap 13, ruining his strategy. At the very front of the pack, Vettel left his braking so late that he locked up his front right tire for a long skid going into the first corner and was left to wonder if the car would hold up until the first stop.



That is about as exciting as it got for two-thirds of the race. Vettel was playing a different sport all weekend – a phenomenon that isn't new to us, we're just never sure when it will surface – easily taking pole position and, after that first-corner scare, pacing himself to the win. The only time he lost the lead was when he came in to pit, and he retook it again when second-placed Alonso finally made his stop. The hoped-for rain didn't appear, but question marks did at the end of the race when Vettel was told to short shift in one of the corners to save the gearbox with ten laps left to race. Even with that, he still won by 5.5 seconds.




Massa made a great start, getting past Hülkenberg and Webber before the first turn. He would keep himself in the hunt behind Vettel, but had to give up his second position to Alonso on Lap 8 and was later overtaken by Webber again on pit strategy. Webber would come in third, even with geabox problems of his own, while Massa would finish fourth but say he had the pace to be on the podium. It was Webber's first podium at Monza, and he managed to make a decent start, too. It was probably the beginning of Massa's usual end-of-season push to retain his Ferrari seat.

Alonso also got off well, getting around Hülkenberg quickly and then pulling off a terrific pass on Webber on Lap 3 – and the Aussie didn't make it easy for him, Webber losing a piece of his wing endplate in the fracas – into the second chicane. Alonso would keep close enough to Vettel to keep the Red Bull driver focused, but even with a pit strategy that kept him out late so that his tires would be fresher than Vettel's at the end of the race, he didn't have the pace to pass the German. He finished second.



Hülkenberg proved that his third place on the grid wasn't the result of evil sorcery, getting his car home in fifth place after a solid, uneventful drive. If he had made a serious mistake it would have been capitalized on by Rosberg, who finished behind him, but he kept it together impressively for all 53 laps. With that one result he scored more points than Sauber's done the whole year, and it would be a shame if he ends up out of a Formula One drive next year because Sauber needs a second pay driver, especially when its current pay driver usually keeps his car in the mid-field or worse.



Ricciardo and Grosjean took the next two finishing spots, with Hamilton taking ninth place. Hamilton's drive at the end of the race was a showcase of what he can do, having had to stop one more time than everyone in front of him due to that early puncture. He passed drivers on the inside, on the outside, into chicanes, in high-speed corners, you name it. He overcooked it on the last lap trying to get around Grosjean, but salvaged points where none might have been expected.

Jenson Button took the final points-paying spot, a long stint behind Ricciardo's Toro Rosso and a poor choice of gearing for his McLaren leaving him well out of it. Also out of it: Räikkönen. After almost three dozen races finished in the points, this is his second with none.



The results put Vettel even further atop the standings with 222 points, followed by Alonso at 169 and Hamilton at 141. The victory means Vettel is tied with Alonso at 31 wins apiece, but Vettel got his in 113 races, Alonso's done 208. As for this year's championship, Red Bull is the new McLaren; it used to be the English team that could always recover from any early struggles and win consistently, now that's the Red Bull playbook – if they struggle at all. There are seven races left in the season, that's 175 points up for grabs, and anything can happen... but that's what we've been saying for the past three years, right? Two more races like this and teams and drivers will start counting the days to 2014...

In the Constructor's Standings, Infiniti Red Bull grabs another bucket of points to settle at 352, with Ferrari trailing at 258, Mercedes at 245. Where have we seen this before... ?

The next race is Singapore in two weeks, we'll see you then.
---
By Jonathon Ramsey
---
See also: Ferrari cuts Toronto lawyer a deal to replace his flooded California [w/video], Race Recap: Belgian Grand Prix is new skirmishes, same war [spoilers], How this Ferrari 250 GTE became Rome's most famous police car.