Jay Leno sees how the other half lives with CHP cop cars new and old
Mon, 01 Jul 2013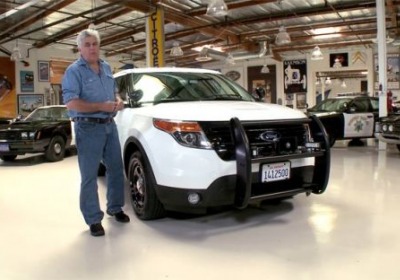 Comedian Jay Leno is changing gears from driving fast cars to checking out some of the police cruisers that regularly chase down and dish out punishment to those fast cars. In this episode of Jay Leno's Garage, we get the lowdown on the modifications made to the Ford Explorer for the Interceptor package (which looks pretty tough in its California Highway Patrol livery).

The new Ford is cool, but cooler still are the pack of classic CHP cars that Jay has along for the episode. A 1982 Mustang, 1966 Dodge Polara, 1970 Mercury Monterey and 2000 Crown Victoria are all in the shop. Better still, Jay lays out an argument for ones of the classic cruisers as the best cop car of all time. Get your guesses in now, and then scroll down to watch and learn.







---
By Seyth Miersma
---
See also: Ford supports bid for Detroit Rallycross race with Motown-minded Fiesta ST vid, 2014 Holman & Moody 50th Anniversary TdF Ford Mustang, Mysterious small Ford spied in Germany.