Ford to update Sync, MyFord Touch software... again
Wed, 07 Aug 2013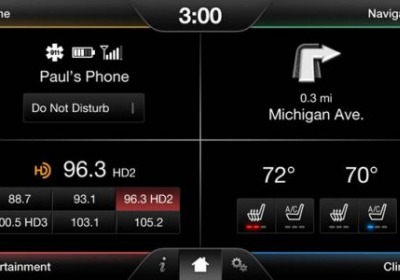 Ford hasn't had the best luck with its MyFord Touch and Sync systems, as the finicky infotainment system has been subject to a critical whooping while customer issues have helped sink Ford's IQS scores. The automaker has made a concerted effort, though, to try and fix MyFord Touch. And while the results have been mixed, The Blue Oval is hoping its latest free update, set to go live next week, will make things better.


According to a report from The Detroit News, the new system promises streamlined voice commands with fewer levels between opening query and actual result. Ford is also addressing where certain options are selected on the touchscreen. Rather than working one of the four quadrants on the homescreen, users will be able to select anywhere within the quadrant to make adjustments.

While it might only be a band-aid for MFT's problems, the fact that Ford is still trying to improve it is a promising sign. It's going to take more than just this update to address the system's ills, though.
---
By Brandon Turkus
---
See also: US Air Force Thunderbirds Mustang fetches $400K at auction, Ford's official Euro aftermarket partner Mountune coming to US, How that awesome Mustang R/C car chase vid was made.