Ford's official Euro aftermarket partner Mountune coming to US
Tue, 06 Aug 2013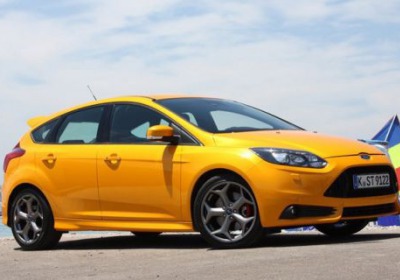 Now that we're getting a steady stream of Ford's European offerings, the aftermarket world is finally starting to catch up as well. UK-based aftermarket tuning company, Mountune has just announced that it will be setting up shop in California to provide high-performance and racing parts for Ford vehicles including the Focus ST and Fiesta ST.

Mountune lays claim to being Ford's "official European tuning partner," and US buyers will soon have access to these parts through Ford dealerships and with a Ford Racing warranty. Speaking of Ford Racing, Mountune also says that it will be working with Ford's in-house team to develop future components for both street and track. There are no specifics as of yet for which products will be offered here, but the company plans to launch a US-specific website later this month with more information.

mountune announces USA expansion to cater for growing demand in both road and race car sectors

• US-based facility will act as distribution hub for mountune's high performance and racing components
• Customer service and support available in local time zone(s)
• Facility capable of supporting expanded race and rally programs

Ford's official European tuning partner and race-winning engine builder, mountune has today announced the expansion of its road car and race engine performance division into the USA.

mountune LLC, situated in Southern California, is ideally located to serve all of the USA as well as Pacific Rim countries, with the operation including distribution, rolling road, machine room and engine-building facilities.


Heading up the US operation is Ken Anderson. A man with extensive industry expertise, including an impressive track record with Cosworth in the USA building their aftermarket and racing parts business; "We're really excited to have Ken onboard with us and know he's the right person to be leading this expansion for us", says mountune UK founder and Technical Director, David Mountain.

Keen to emphasise the demand, Anderson enthuses; "Global enthusiasts and racers alike have been eager to experience mountune performance. We've responded to our fans and customers and with the launch of mountune LLC, a full range of products will be available to support their requirements"

I'm pleased to be part of the mountune team. The company's level of engineering and attention to detail coupled with motorsport DNA provides a robust foundation to support the development of a unique array of products. Customers located in the Americas and Asia will now enjoy easy access to mountune quality as we ramp up our sales and distribution support", he adds.

The US has typically 'missed out' on the plethora of European ST and RS-badged vehicles. Now, for the first time Ford's global one car strategy means that enthusiasts in the USA can finally enjoy the exact same models, and the performance parts developed for them by mountune.

"As Ford's official tuning partner in Europe, combined with an impressive array of market-leading parts already under our belt, nobody is better positioned to bring engineered expertise in upgrading and tuning Fiesta, Focus and other Ford platforms to the enthusiasts of the USA", says David Moore, Marketing Manager, mountune.

mountune's impressive racing heritage stretches back more than 30 years and this expertise in building race-winning engines and engineering high-end components is also to be offered to US customers through mountune LLC, as David Mountain explains; "We've had a lot of success with our engine's in the Global Rallycross Championship OMSE / Ford Fiesta's and latterly with the complete fleet of Super Car Lites – it's all predominantly based in America and we want to grow and build on this success in other disciplines".

Extending on the European relationship with Ford, mountune and Ford Racing will collaborate on selected products, many of which will benefit from a Ford Racing warranty when installed via their Ford dealer network.

A purpose-built US website will debut later this month to facilitate the purchase of high performance and race components directly from mountune in California, alternatively mountune parts will be available via selected authorized mountune dealers.
---
By Jeffrey N. Ross
---
See also: How that awesome Mustang R/C car chase vid was made, Ford adds third shift at F-150 plant to keep up with demand, Chris Harris pits Fiesta ST against Mercedes G63 AMG in 0-60 battle... sort of.