Ford recalling 370,000 Crown Vic, Grand Marquis and Town Car models
Fri, 30 Aug 2013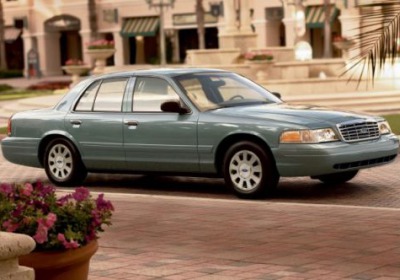 The Detroit News is reporting that Ford will recall some 370,000 Crown Victoria (pictured), Mercury Grand Marquis and Lincoln Town Car vehicles from model years 2005 through 2011, for an issue regarding the lower intermediate steering shaft. 355,000 of the vehicles in question were sold in the US, with the other 15,000 sold in Canada.

The report indicates that corrosion of the lower intermediate steering shaft could cause a "loss of steering," presumably because of a partial or complete failure of the part. The report points out the dealers will inspect and replace the offending steering component for recalled cars, and may also secure a lower steering column bearing and replace the upper intermediate steering shaft as needed. The company is unaware of any reports of the faulty part causing any accidents or injuries.


Ford helpfully lists states in which corrosion is more likely to have taken place, mostly in the Snow Belt, as you might guess. Connecticut, Delaware, Illinois, Indiana, Iowa, Kentucky, Maine, Maryland, Massachusetts, Michigan, Minnesota, Missouri, New Hampshire, New Jersey, New York, Ohio, Pennsylvania, Rhode Island, Vermont, Virginia, Wisconsin, West Virginia, and the District of Columbia are listed.

The Detroit News also quotes a Ford spokeswoman saying, "Customers located in other states who routinely operate their vehicles in one of these areas, or customers who have concerns regarding their steering, will also be able to have their vehicles inspected and repaired if necessary."


---
By Seyth Miersma
---
See also: Project Ugly Horse alive and kicking at Road & Track, Entry-level F-150 now offers SuperCrew, Sport Package, Lincoln 'not true luxury' yet, says Ford design chief.