Lincoln 'not true luxury' yet, says Ford design chief
Wed, 28 Aug 2013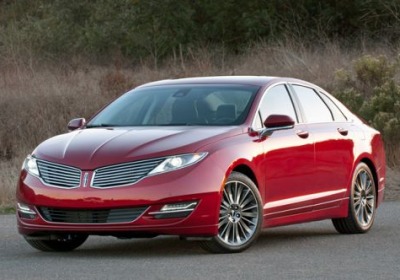 Lincoln is "not true luxury," according to Ford's design boss, J Mays. His statements come from a story in The Detroit News that saw candid language on the issues facing Ford's troubled premium brand. Notably, there's a need for a strong character, with Mays saying, "Every brand needs to have a DNA and a unique selling point and things in the vehicle that make you think, 'That's that particular brand.'"

With a range of rebadged Fords, it's not hard to see why that DNA is missing. Mays hinted that a full recovery for Lincoln will be a ten-year process, that's been kicked off with the MKZ sedan. While that car is still largely a Ford Fusion under its extremely pretty wrapper, it's the first Lincoln in some time to inject its own unique take both through the exterior styling and through interior features, such as the vertical, pushbutton gear selection.


Some analysts weren't so certain about Mays' 10-year estimate. Jim Hall of 2953 Analytics thinks it'll be more like 30 years before Lincoln can show a true return to form. The issue, as Hall explains it, is that, "luxury has a degree of exclusivity," that Lincoln just doesn't have. Michelle Krebs from Edmunds adds, "it's definitely a wanna-be luxury brand," comparing the troubled American brand with Infiniti and Acura, two other brands that have struggled to find their place in the luxury market.

From the language Mays is using, though, it seems that Ford is still rather committed to Lincoln. The MKZ, while plagued by production issues, has been a steady seller, although not enough to prevent an overall drop in 2013 sales for the brand. The eventual arrival of the Ford Escape-based MKC could be a boon to the brand, provided its as unique as the MKZ. Lincoln is also preparing to go on sale in China, a market that has traditionally loved brands unloved by Americans (see Buick), so while Ford's luxury brand might be down, it's probably nowhere close to out.
---
By Brandon Turkus
---
See also: Riding along in Ford's bonkers Fiesta ST Global RallyCross car [w/video], Bacon-wrapped Ford Fiesta hams it up for International Bacon Day, Meet Floyd Pullin, 102-year-old honorary president of Ford trucks [w/video].