Dubai police add Ferrari FF to keep Lambo company
Thu, 18 Apr 2013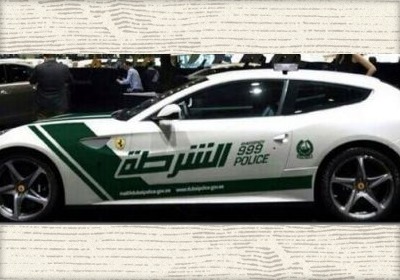 Supercars are a sulky lot by nature. Leave them to their own devices and they'll quickly grow despondent. That's why so many owners have more than one exotic in the stable. The Dubai Police seem to have caught on to that fact, having just added a Ferrari FF to help keep the force's new Lamborghini Aventador company. The duo will patrol the city's more affluent regions to promote the area's image as a mecca for money.

Mission: accomplished.

Of course, the Dubai PD certainly isn't the first law enforcement agency to adopt flashy cruisers, and car gods willing, it won't be the last. There was the Nissan GT-R gussied up for police duty, as well as the Lamborghini Gallardo LP560-4 and the Mitsubishi Evo X, but we have to say the DPD certainly has the most lust-worthy stable at the moment.
---
By Zach Bowman
---
See also: Pranked angry Ferrari owner says urine trouble now, man!, Indian kids joyride in Ferrari F430, Ferrari F50s duel in world's most improbable tug-of-war.